European Parliament calls for independent international investigation into Nemtsov's murder
16:40, 12 March 2015
World
MEPs have adopted a resolution calling on Moscow to allow an independent international investigation into the murder of the opposition politician Boris Nemtsov, who was shot in the center of Moscow on February 27, the BBC reported on Thursday.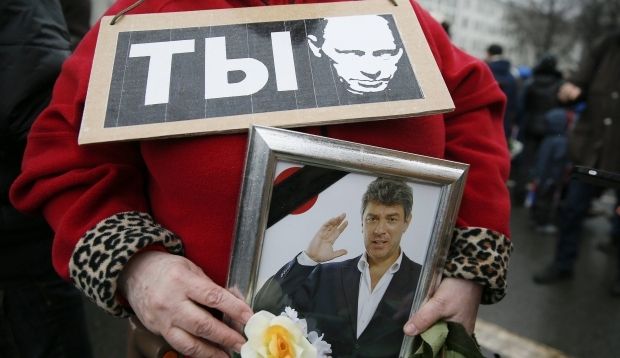 REUTERS
"The European Parliament calls for an independent international investigation into the murder and believes that the available instruments within the OSCE, the Council of Europe and the UN can help to ensure there is an impartial and fair investigation," the resolution says.
According to the resolution, this murder is one of a growing number of unresolved politically motivated crimes and suspicious deaths that have happened in Russia since 1998.
"The atmosphere created by the Russian authorities paved the way for such murders, violence and pressure. The strategic interests of Russia and the European Union are to quickly reduce tensions and restore normal relations through diplomacy and mediation," the resolution reads.
The document was prepared jointly by the five factions of the European Parliament, including the two largest of them - the European People's Party and the fraction of Socialists and Democrats.
As reported earlier, a similar resolution was unanimously approved by the U.S. Senate.
If you see a spelling error on our site, select it and press Ctrl+Enter