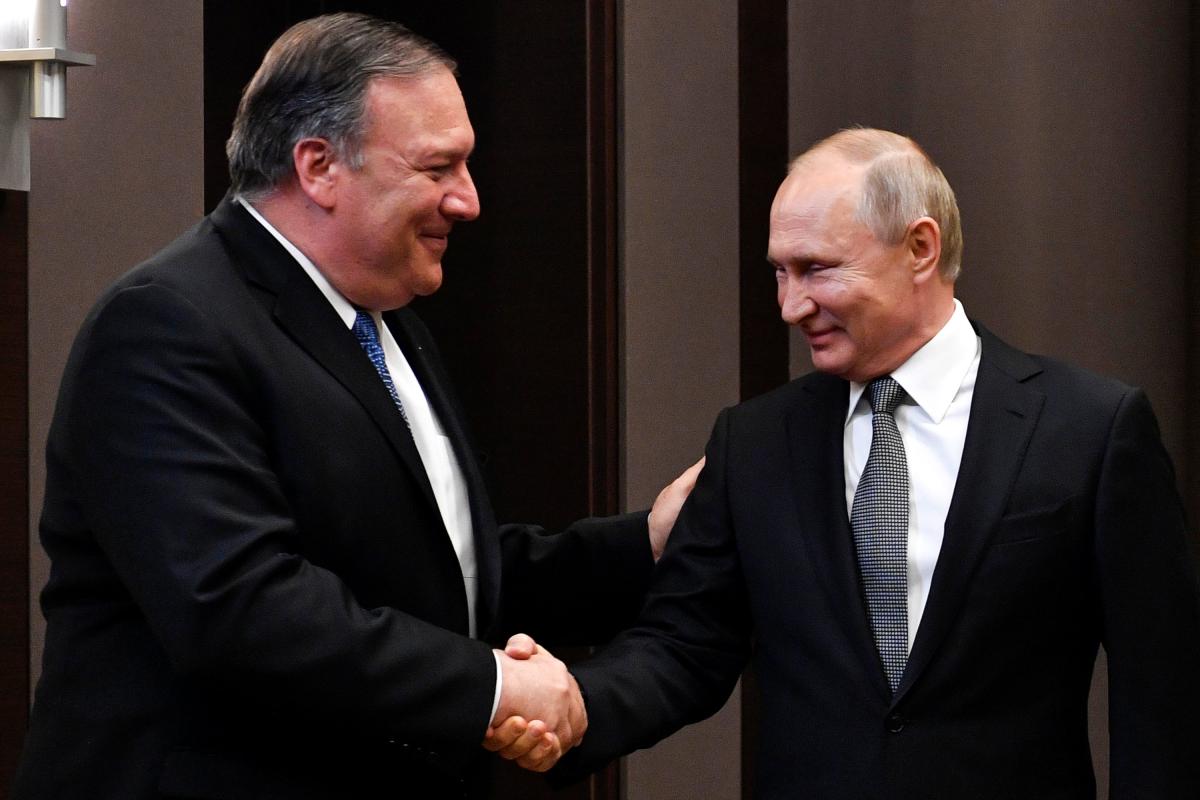 Pompeo and Putin / REUTERS
Russian President Vladimir Putin, who met with U.S. Secretary of State Mike Pompeo after a joint news conference of the U.S. official with Russian Foreign Minister Sergey Lavrov in Sochi, Russia, on May 14, said he hoped to "fully restore" ties between Moscow and Washington, and said he thought that U.S. President Donald Trump genuinely wanted to do the same.
Putin also praised Special Counsel Robert Mueller's probe, which did not find evidence that Trump or his associates sought to conspire with Russian officials to sway the 2016 U.S. election, but also stopped short of clearing Trump of allegations he obstructed Mueller's work, Radio Free Europe / Radio Liberty (RFE/RL) reported.
Putin called it "quite an objective investigation."
"We've said many times that we also want to fully restore our relations. I hope that the necessary conditions for that to happen will now be created," Putin said.
A Kremlin spokesman later said Putin would be open to a new meeting with Trump if a formal proposal is made.
Yuri Ushakov also said Putin's meeting with Pompeo had not yielded any breakthrough, but had been held in a business-like atmosphere.
At the news conference in Sochi, which was held after some three hours of talks, Lavrov said Moscow was open to a Trump-Putin meeting, but did not confirm one was planned, echoing earlier remarks from a Kremlin spokesman. 
Read alsoPompeo to Lavrov: Trump Administration doesn't recognize Russia's attempted annexation of Crimea
Both countries needed to dispel "suspicions and prejudices" and to "start building a new constructive framework," Lavrov said.
Pompeo said he warned Russia not to interfere in the 2020 U.S. presidential election – something that U.S. authorities have said was possible – and he said Moscow needed to demonstrate it had halted such efforts.
If Russia interfered, "it would put our relationship in an even worse place than it has been," Pompeo said.
Lavrov, meanwhile, accused the United States of funding Russian nongovernmental organizations, with the intent of interfering in Russia's elections.
The U.S.-Russia talks also covered the conflict in Ukraine, Syria, Venezuela, and other matters.