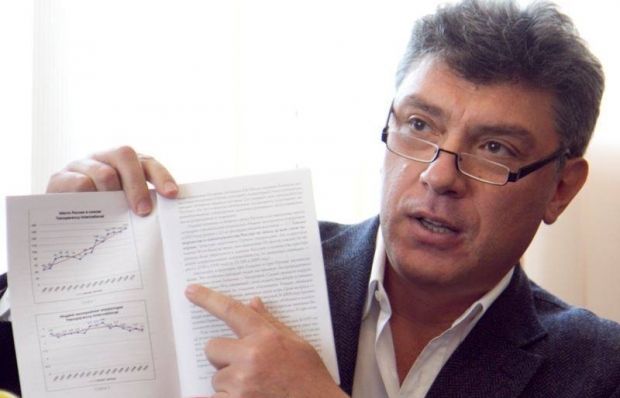 Nemtsov's report on war in Ukraine may be published in a month / Photo from facebook.com/yashin.ilya
Yashin pledges on his Facebook page that the report on war in Ukraine entitled "Putin. War," which Nemtsov had been working on before he was killed, will be published by the middle of April.
"Despite searches conducted in Nemtsov's apartment and office when investigators took away his computers and documents, we've managed to restore the bulk of [his] materials. Some documents were kept in the party's headquarters, which investigators couldn't have reached; part of the materials was stored at Boris' assistants. All in all, the backbone of the report is in our hands," he wrote.
According to Yashin, skilled experts, including those with experience of working in government, and journalists known due to notorious investigations have been engaged in the project.
"We've scheduled several trips to gather additional materials for the report. Yet, I won't disclose all the details – but these will be the trips Nemtsov had been planning to go on.
Yashin said he hopes that the project will be completed within in a month, and the "Putin. War" report will be published by the middle of April.