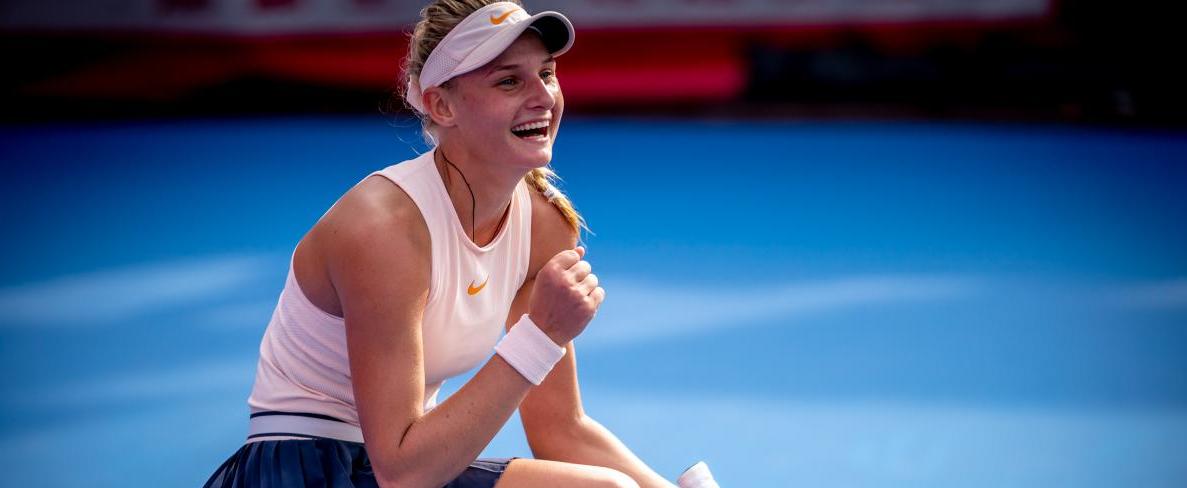 hktennisopen.hk
Ukrainian teenager Dayana Yastremska advanced to her second final of the season with a 6-4, 6-4 victory over No.2 seed Aryna Sabalenka on Friday at the Internationaux de Strasbourg.
The victory over the World No.11 is Yastremska's best career win in terms of ranking this season, having previously beaten then-World No.15 Garbiñe Muguruza en route to winning her first title of the year in Hua Hin, Thailand, in February, according to WTA Tennis.
Read alsoSerena Williams stops Ukraine's Yastremska to reach Australian Open fourth round – WTA
The No.5 seed more than matched the power of the big-hitting Sabalenka off the ground, rifling off twice the number of winners (36) as the Belarusian (17), and never faced a break point in the second set as she rounded to a one hour, 25-minute victory.
"It's a good win for me, against a good player," Yastremska said. "It's my second time being in Strasbourg...and it is nice to be back here, it's nice to show a good performance, and get to the finals.
"I didn't really expect to be in the final, because I had a tough period before. I was doing the work, I was trusting in myself, took a little bit of confidence, and I'm ready to compete tomorrow.
"Match by match, I was following my plan...it's the small details, and then you put it all together."
Yastremska arrived in Strasbourg on a four-match losing streak, but has not lost a set en route to her third career WTA singles final, where she will face either No.4 seed Caroline Garcia or wildcard Chloe Paquet.