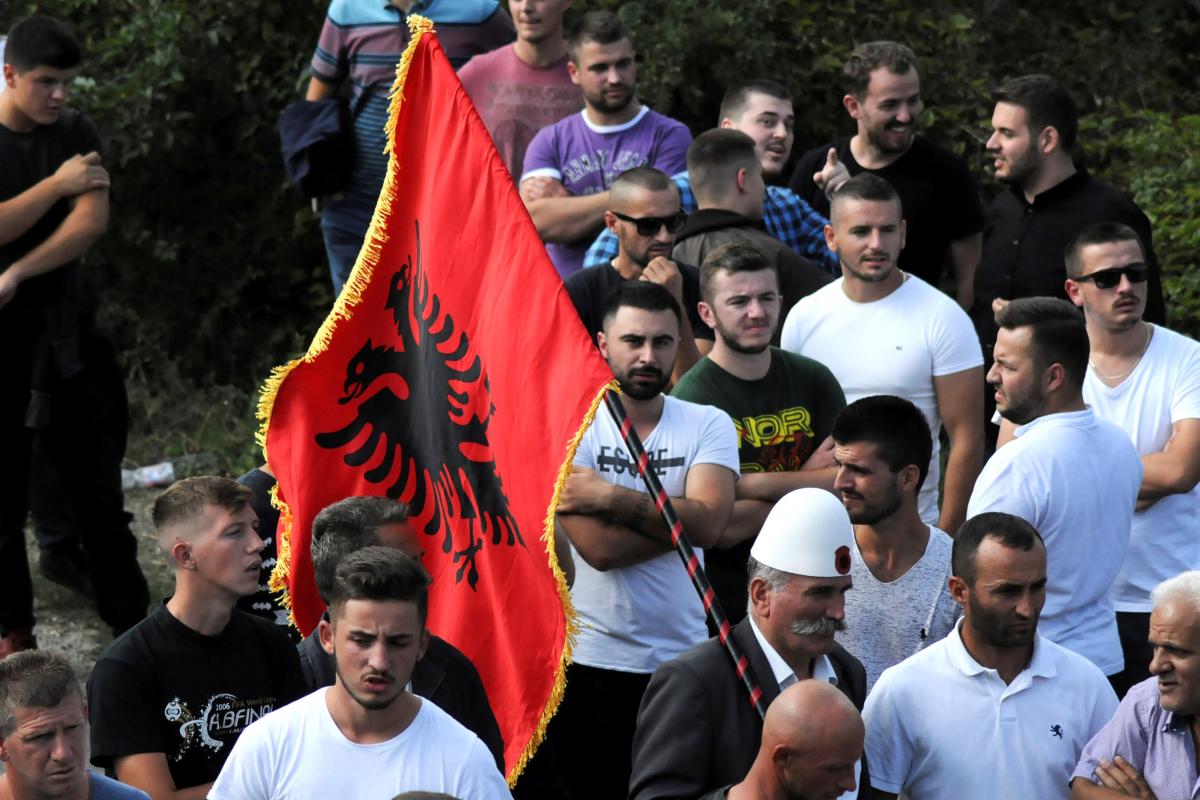 REUTERS
A police operation in mainly Serb-populated northern Kosovo has fanned Pristina's already tense relations with neighboring Serbia, prompting Belgrade to put its troops on full alert.
Kosovar police said on May 28 that special units conducted an operation in northern Kosovo and had detained "several [local] police officials and citizens," RFE/RL wrote.
Separately, Kosovar President Hashim Thaci told the media in Pristina that during the raids, police also detained a Russian citizen who was "camouflaged as a diplomat, in order to prevent the police operation." He did not elaborate.
But the Russian Embassy in Belgrade said it was looking into reports that a Russian citizen, named by the embassy as Mikhail Krasnoshchenko, was detained in Kosovo.
Read alsoThousands rally in Belgrade calling President Vucic to resign
The Kosovar police statement said the detainees were suspected of being involved in "criminal activities."
The statement also cited "armed resistance" in Zubin Potok, the Serbian-majority municipality in northern Kosovo. It said four police officers were wounded during the operation, three of them superficially, while one sustained gunshot wounds.
Serbian state RTS TV reported that two ethnic Serbs were also wounded during the operation.
Operations were conducted in other municipalities too, like southern Mitrovica and Skenderaj, and the detainees were of different ethnic backgrounds – Albanians, Bosnian Muslims, and Serbs, police said.
Meanwhile, Serbian state TV said President Aleksandar Vucic ordered a full state of alert for Serbian troops on May 28 after Kosovo's special police "burst into" northern Kosovo and made several arrests.
"I ordered the full combat readiness of our army units," Vucic said.
"If there is any serious threat to the order and life of people in the north of Kosovo and Metohija, we will protect our people."
Belgrade continues to refer to the country as "Kosovo and Metohija," its official name when it was an autonomous Serbian republic.
Serbian government official Marko Djuric said Kosovo police "armed to the teeth" raided four Serbian municipalities in the north, claiming that the Kosovo police action was designed to intimidate and expel Serbs from Kosovo and presented "not only a threat to stability but the most direct threat to peace."
"They did it with an aim to intimidate and if possible to sow panic...to create an impossible climate for Serbs in Kosovo," Djuric told RTS.
KFOR, the NATO-led peacekeeping mission in Kosovo, said in a statement that the operation was only conducted by Kosovo's police and did not involve the military.
"KFOR confirms that this is only a police operation and no Kosovo Security Force or any other military force has been deployed to the north of Kosovo," the May 28 statement said.
Belgrade lost control over Albanian-majority Kosovo after a NATO air campaign in 1999. Serbia does not recognize Kosovo's 2008 declaration of independence.
The northern part of Kosovo remains in a state of lawlessness as the majority Serbs, backed by Belgrade, have rejected Pristina's jurisdiction over them.
Organized crime thrives in the region, with suspects easily finding refuge from police across the porous border.