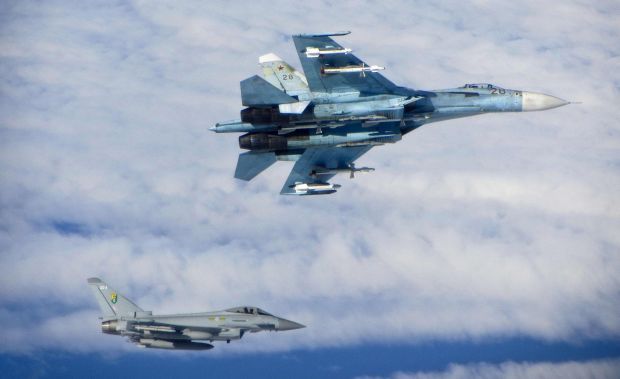 REUTERS
"NATO Baltic Air Policing QRA ITA, ESP Typhoon jets on 17 MAR scrambled to intercept RU AF 4x Su-27, 2x An-26, 1x An-12 over the Baltic Sea," the Latvian armed forces' tweet reads.
As reported earlier, Russian President Vladimir Putin ordered a massive redeployment of the Russian Air Forces.
The aviation of the Russian Air Forces was ordered to start a redeployment to alternate airports as part of a sudden inspection of the Northern Fleet and several components of the Western Military District, Russia's defense ministry said.
Latvia's air force has no air combat capabilities, and the country relies on fighter jets from other NATO countries to defend its skies.