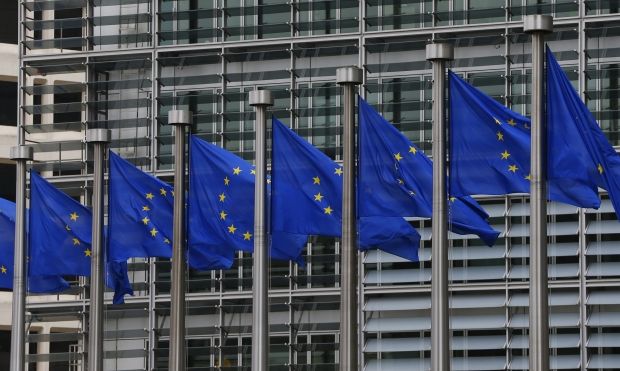 REUTERS
President of the European Council Donald Tusk announced this at a press conference in Brussels on Thursday after the first day of the EU summit closed, UNIAN's own correspondent in Brussels reported.
"This evening we discussed Ukraine and Russia. Leaders decided to align our sanctions regime to the implementation of the Minsk agreements brokered by [German] Chancellor Merkel and [French] President Hollande. The European Council agreed that the duration of economic sanctions will be clearly linked to the complete implementation of the Minsk agreements, bearing in mind that this is only foreseen by the end of 2015," Tusk said.
"Additionally, the European Council stands ready to take further decisions if necessary," he added.
"We also stress the need to challenge Russia's ongoing campaign of public disinformation about the conflict in Ukraine. The High Representative will prepare an action plan on strategic communication for the June European Council," he said.
"In the meantime, the European Union stands ready to support the ceasefire process and to respond positively to progress made. And we will continue to support Ukraine's internal reform program, including financially," he added.
Commenting his Thursday meeting with Merkel and Hollande, Tusk said: "Our common intentions are also very, very clear: We have to maintain our sanctions until the Minsk agreement is fully implemented."