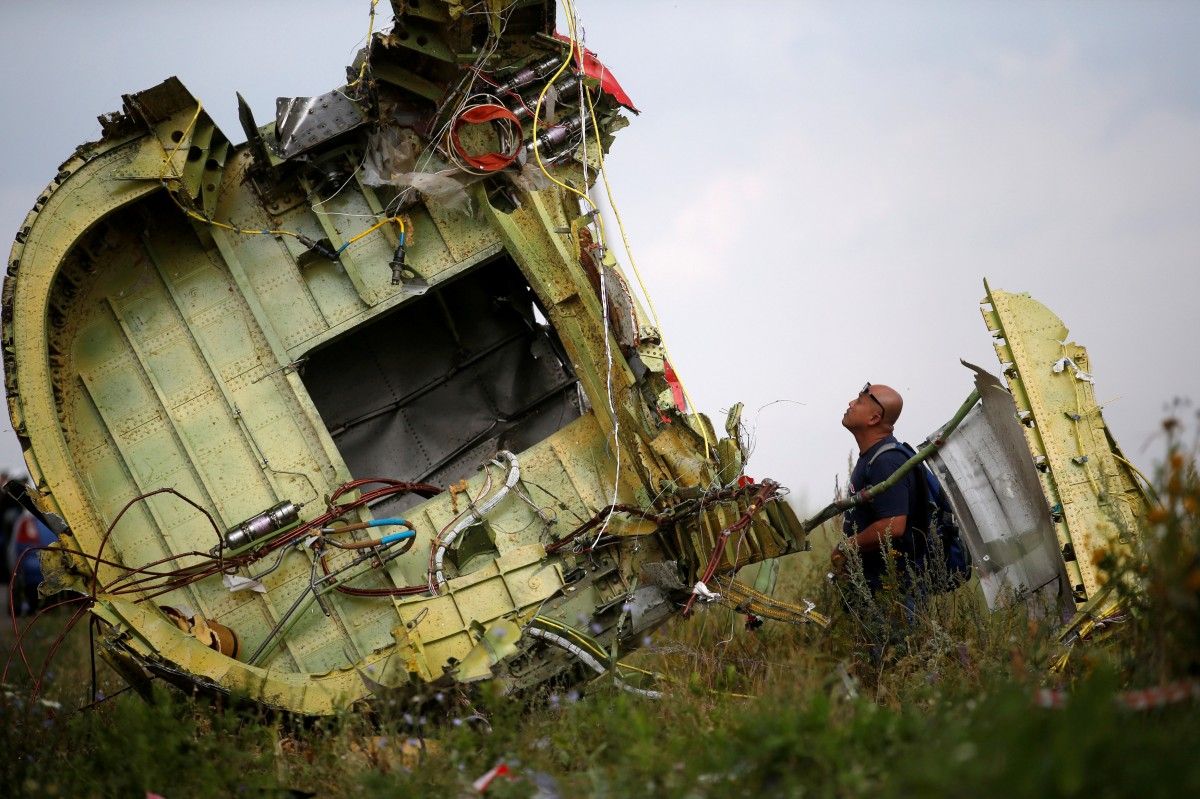 REUTERS
The Joint Investigation Team (JIT), the international investigation group probing the shooting down of a Malaysian Airlines Boeing flight MH17, is set to deliver a press conference on Wednesday, June 19, on the latest developments in their criminal investigation.
The Dutch Public Prosecution Service has not elaborated further on the matter, according to NOS.
The JIT is expected to announce who will be held accountable for downing the plane.
Earlier, the international research group Bellingcat discovered names of various Russian soldiers who could have been involved in firing the deadly Buk surface-to-air missile that took down the jet.
Families of the victims are to be briefed behind closed doors prior to the press conference.
Read alsoRussian air defense units officially deployed at border with eastern Ukraine on day of MH17 crash  - Russian media
"I am assuming that there are important new findings," says Piet Ploeg, chairman of the MH17 air crash foundation. "Apparently there is progress in the investigation."
Ploeg hopes that the JIT will announce Wednesday that suspects will be prosecuted. "That is the prelude to a lawsuit. But this starts from an interim report, in the run-up to a decision about prosecution."
The researchers at Bellingcat will also release new information about MH17 on Wednesday. The group has prepared a 100-page report and claims to have traced almost all the names of those directly involved. This information has also been shared with the JIT, the founder of Bellingcat told AD.
The JIT is an international judicial investigation team comprised by representatives of the Netherlands, Australia, Belgium, Malaysia, and Ukraine. It was established in 2014, more than a month after the Malaysian Airlines aircraft was downed from the skies over Ukraine with a Buk missile. All 298 passengers on board were killed.
The JIT previously concluded that the Buk missile that was used to bring down the aircraft was shot from a launcher belonging to a Russian army brigade.
The Netherlands therefore held Russia liable in May last year for its share in the downing of the plane.