Putin gives Lavrov award for years of diplomatic service
12:25, 23 March 2015
World
Russian President Vladimir Putin has awarded Russian Foreign Minister Sergei Lavrov an award "For outstanding achievements in the implementation of Russia's foreign policy and many years of diplomatic activity."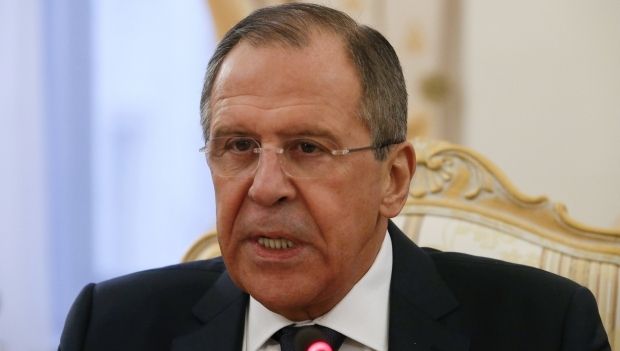 REUTERS
The corresponding decree appeared on the official Web portal of legal information on Monday, March 23, according to Russian independent TV channel Dozhd.
Earlier, in September 2014, Lavrov was also awarded the Prize of St. Alexander Nevsky.
Lavrov was appointed Minister of Foreign Affairs of Russia in 2004. Before this, from 1994 he was Russia's Permanent Representative to the UN.
At the forefront of the Kremlin's information campaign against Ukraine and the West, Lavrov has also come in for a share of flak for aggressively promoting Moscow's view.
He was laughed at, and then booed at the Munich Security Conference earlier this year when during his speech to the conference he "accused the West of fomenting a coup in Ukraine and declared himself a champion of the United Nations Charter," according to Bloomberg.
If you see a spelling error on our site, select it and press Ctrl+Enter