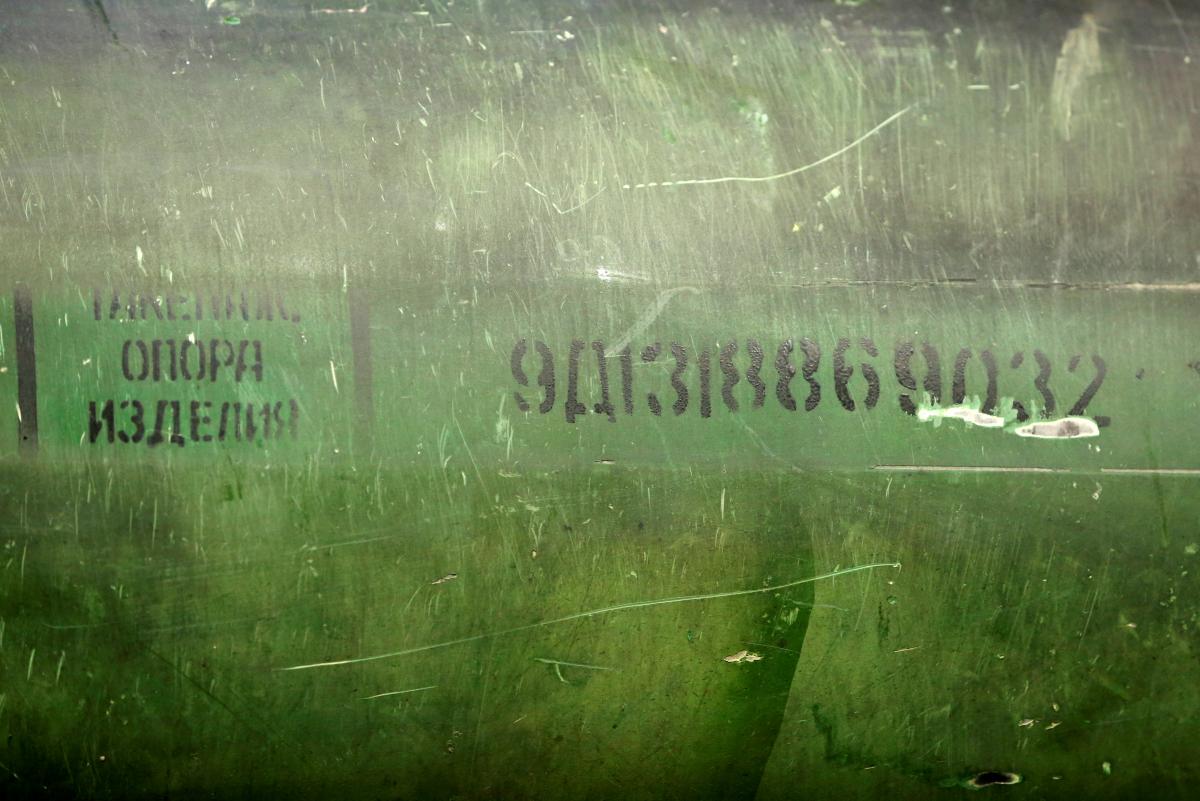 REUTERS
Dutch prosecutors say there is evidence that Russia is aware of the use of the Russian Buk anti-aircraft missile system from the 53rd Russian anti-aircraft missile brigade amid the downing of Malaysia Airlines flight MH17 over Donbas in July 2014, but does not provide the requested information.
"We now have information, there is evidence that the Russian Federation is involved in this tragedy and this crime this or other way," Dutch Chief Prosecutor and Chairman of the Joint Investigation Team (JIT) Fred Westerbeke said at a press conference in Nieuwegein, the Netherlands, on Wednesday, June 19.
Read alsoInvestigators officially accuse four pro-Russian military officers of missile attack that shot down MH17
According to him, after July 17, 2014, Russia could have reported exactly what had happened. "As they know this. I am convinced they know what had happened, because the Buk anti-aircraft system of the 53rd brigade [the anti-aircraft missile brigade of the Russian Armed Forces deployed in Kursk] had been used, and they knew that but did not provide this information to us. I would not call it 'cooperation,'" he said.
He also said that the Buk air defense system had been delivered to the occupied part of Donbas from Russia after July 11, 2014. "We want to know who was involved in the decision-making process in the Russian Federation," Westerbeke said.
According to the chief prosecutor, the trial to punish those responsible could last at least a year. "Maybe longer, maybe even shorter, but I expect it to be shorter," he said.
Chief of the National Investigation Service of the Dutch police and JIT representative Wilbert Paulissen said, in turn, that about 300 witnesses had already been interviewed.
At the same time, it is possible to provide protection to witnesses through an appropriate program. "We have all the proper mechanisms for them ... The [use of the] witness protection program is possible," he said.
According to investigators, it is still possible to identify the suspects and obtain more evidence as part of further investigation, he said.
As UNIAN reported, Westerbeke said on June 19 that the trial of the suspects in the downing of the Malaysia Airlines Boeing over Donbas in the summer of 2014 would begin on March 9, 2020. The first four suspects in the MH17 tragedy are Russian terrorist Igor Girkin (AKA "Strelkov"), who in the summer of 2014 was the so-called "Minister of Defense of the Donetsk People's Republic" ("DPR"); Russian General Sergei Dubinsky (nom de guerre "Khmuryi"), who led the "DPR intelligence;" Oleg Pulatov (nom de guerre "Gyurza"), who in 2014 headed of "the 2nd division of the GRU of the DPR;" as well as Leonid Kharchenko (nom de guerre "Krot"), who was the leader of the "reconnaissance battalion" of Russia-led forces.