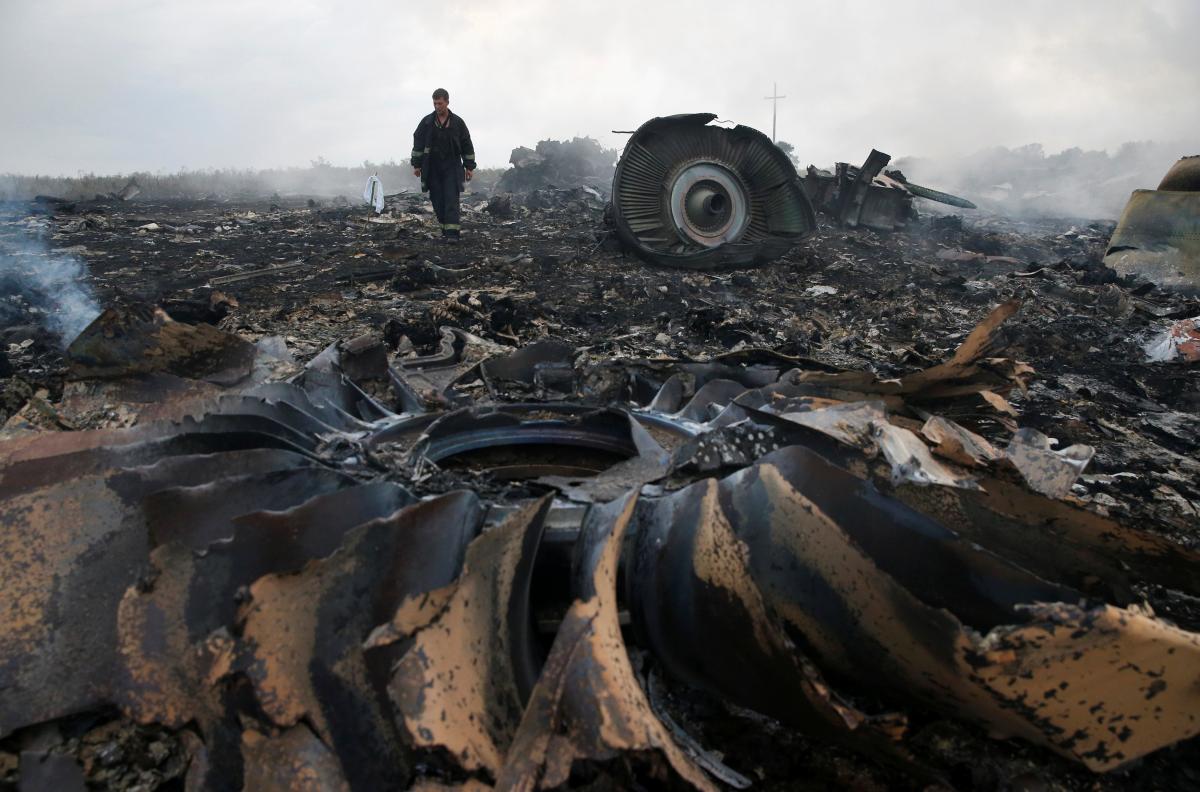 REUTERS
Malaysian Prime Minister Mahathir Mohamad says he does not believe Russia is co-responsible for the MH17 downing. The fact that the Joint Investigation Team (JIT) held three Russians, and one Ukrainian, responsible for the MH17 disaster on Wednesday, made him "very unhappy."
According to the PM, immediately after the crash in 2014, the intention was "to accuse Russia," he told the Kuala Lumpur press on Thursday, according to NRC.nl.
With these statements, Mahathir, 93, supported Russia, which immediately rejected the findings.
Mahathir thereby ignores the fact that Malaysia is also part of the JIT; of the 298 victims of the disaster, 44 were Malaysians. Deputy Malaysian prosecutor Mohamad Hanafiah bin Zakaria said Wednesday during the JIT press conference that the conclusions are based on "extensive investigation" and that he supports them. The Malaysian Ministry of Foreign Affairs also expressed appreciation in a statement.
In a reaction to Mahathir, Dutch Prime Minister Rutte said on Thursday that he could imagine that the relatives were "very disappointed and the criticism caused a lot of confusion."
Read alsoWashington calls on Moscow to ensure those responsible for MH17 crash "face justice"
It was not the first time that Mahathir disappointed the Dutch government in the MH17 case. Three weeks ago, he told journalists in Tokyo that the plane was indeed shot down by a "Russian type missile", but that it could have been made in Ukraine. "I don't think [such a] disciplined party is responsible for launching the missile," he said on Russia.
The fact is that Mahathir – who took office last year but was also prime minister from 1981 to 2003 and then reigned – never shuns controversial statements. From time to time he makes the news with attacks on Jews and the state of Israel.
But in addition, Malaysia has a rational interest in a good relationship with Russia. The mutual trade relations have been growing strongly lately. And Malaysia needs Russia in the field of defense. Last year it was announced that only four of the 28 Russian combat aircraft of the Malaysian Air Force are combat-ready. Mahathir asked Putin – by whom he was once distinguished with the Russian Order of Friendship – for help with repair and maintenance of the aircraft.
Read alsoInvestigators officially accuse four pro-Russian military officers of missile attack that shot down MH17
Russian President Putin maintains that "there is no evidence" that Russia is responsible for the MH17 plane disaster. He said that on Thursday during an annual live Q&A.
It was Putin's first reaction to the announcement on Wednesday that three Russians and one Ukrainian will be prosecuted for involvement in the MH17 downing. "What is presented as evidence of Russian guilt is unacceptable," Putin said. He did not comment specifically on the JIT conclusions: "We have our own theory, but unfortunately no one wants to listen to us." According to the JIT, Russia does not want to cooperate in international probe.