Peskov says Iskander missiles withdrawn from Kaliningrad region
12:39, 25 March 2015
World
All Iskander tactical mobile ballistic missile systems, military units and formations have returned from Russia's Kaliningrad special district to their permanent bases, spokesperson for the Russian president Dmitriy Peskov told journalists on Tuesday, according to Russian daily business newspaper RBK.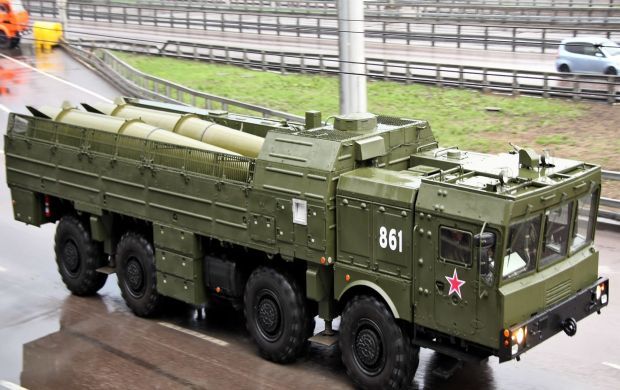 Photo from masterok.livejournal.com
"Today, the Minister of Defense has said that all units and formations returned to places of their permanent deployment," Peskov said.
As reported earlier, Iskander tactical mobile ballistic missile systems, fighters and bombers were stationed in the Kaliningrad special district during a snap inspection of the combat readiness of the Northern Fleet, the divisions of the Western military district, and parts of the Russian Airborne Forces, which was announced on March 16.
According to Polish Prime Minister Ewa Kopacz, Russia has increased its military activity near the borders of the European Union in order to increase pressure on EU leaders ahead of the union's March 19-20 summit, at which the issue of sanctions against Russia will be discussed.
If you see a spelling error on our site, select it and press Ctrl+Enter