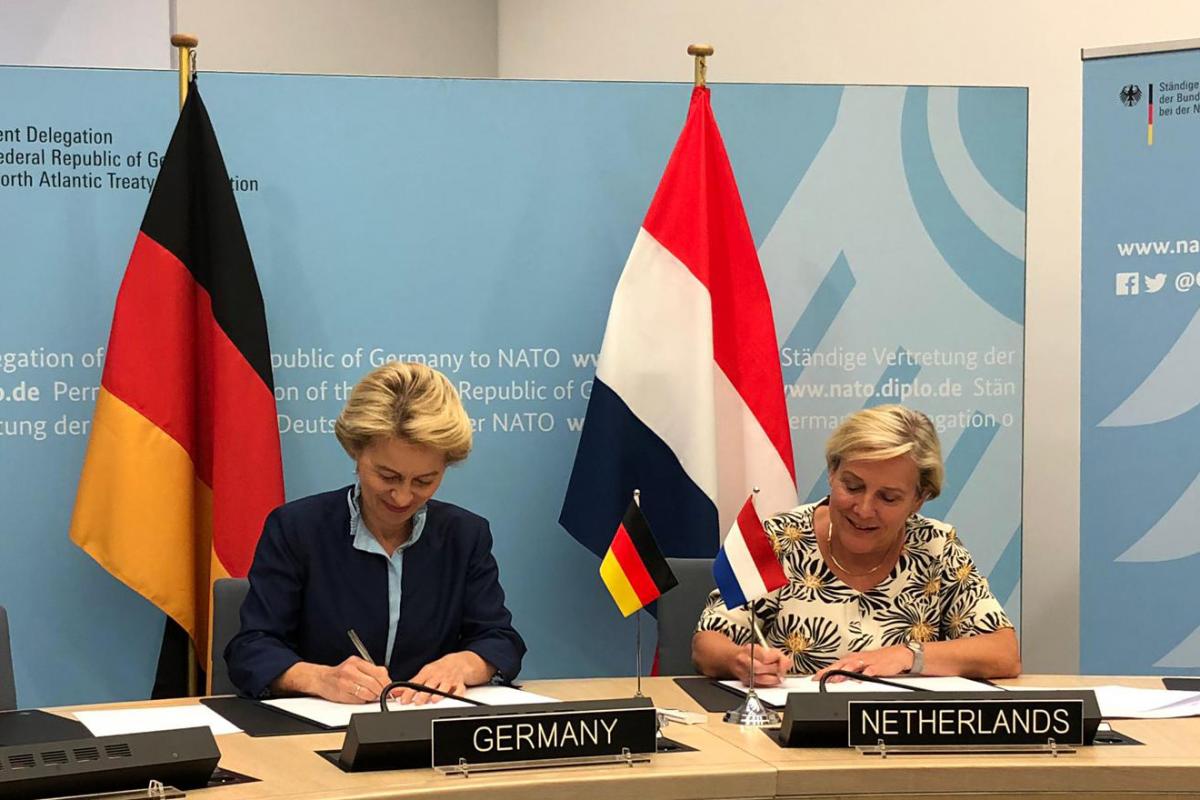 defensie.nl
Government officials from Germany and the Netherlands have signed an agreement this week to build the first-ever joint military internet.
The accord was signed on Wednesday in Brussels, Belgium, where NATO defense ministers met this week, according to ZD.net.
The name of this new Dutch-German military internet is the Tactical Edge Networking, or TEN, for short.
This is the first time when two nations merge parts of their military network, and the project is viewed as a test for unifying other NATO members' military networks in the future.
The grand master plan is to have NATO members share military networks, so new and improved joint standards can be developed and deployed across all NATO states.
Read alsoUkrainian spec-ops forces unit passes NATO certification, first time in history
TEN will be headquartered in Koblenz, Germany, and there will also be a design and prototype center at the Bernard Barracks in Amersfoort, the Netherlands.
For starters, TEN will merge communications between the German army's (Bundeswehr) land-based operations (D-LBO) and the Dutch Ministry of Defense's 'FOXTROT' tactical communications program, used by the Dutch military.
Troops operating on top of the TEN network will use identical computers, radios, tablets, and telephones, regardless of the country of origin.
TEN's deployment is expected to cost the two countries millions of euros in costs to re-equip tens of thousands of soldiers and vehicles with new compatible equipment.