Kasparov: Putin obviously has health problems
12:06, 26 March 2015
World
The strict secrecy surrounding the state of health of Russian President Vladimir Putin only proves his status as an absolute dictator, chess grandmaster, writer and political activist Garry Kasparov said in an interview with Ukrainian news broadcaster TSN on Wednesday.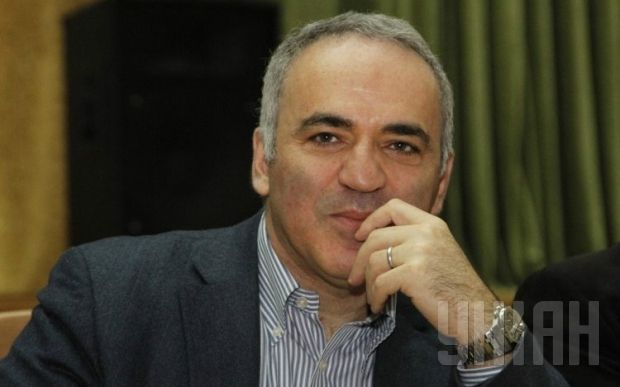 UNIAN
According to Kasparov, Putin's health problems are obvious, and were clearly seen during his meeting with the President of Kyrgyzstan.
"All the circumstances and details of the meeting of the presidents were staged," he said.
"Obviously, [Putin] had some problems that prevented him from behaving in his usual impudent, cheeky manner. And [you could see] it was really difficult for him to speak," Kasparov said.
If you see a spelling error on our site, select it and press Ctrl+Enter