EU refuses to grant EUR 1.2 billion loan to Greece
12:26, 26 March 2015
World
The Eurozone countries have rejected a Greek appeal for EUR 1.2 billion from the bank recapitalization fund, German broadcaster Deutsche Welle has reported.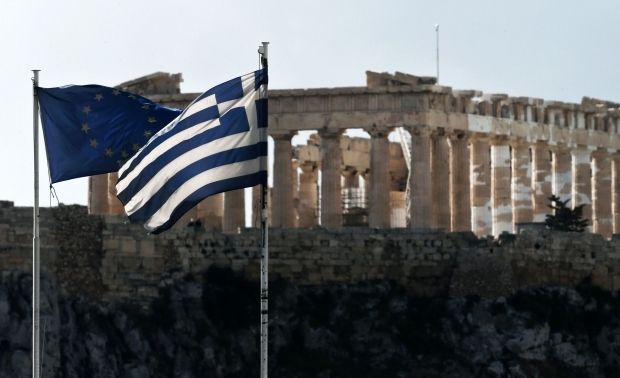 REUTERS
At the same time a representative of the European Financial Stability Facility (EFSF) said that a working group would, however, consider this matter and make recommendations for the next meeting of EU Finance Ministers.
Earlier, the European Central Bank (ECB) suspended funding for Greek banks. The country's financial institutions have since begun to see an acute shortage of funds, as under conditions of uncertainty depositors have started withdrawing funds en masse from their accounts.
The cash flow dried up after the ECB has from February 11 stopped accepting Greek state bonds as collateral for ECB loans.
If you see a spelling error on our site, select it and press Ctrl+Enter