Soros: EU ignoring financial situation in Ukraine
13:17, 27 March 2015
World
U.S. billionaire and philanthropist George Soros has said that the EU is ignoring the dire financial position of Ukraine and that Brussels should provide additional financial assistance to Kyiv.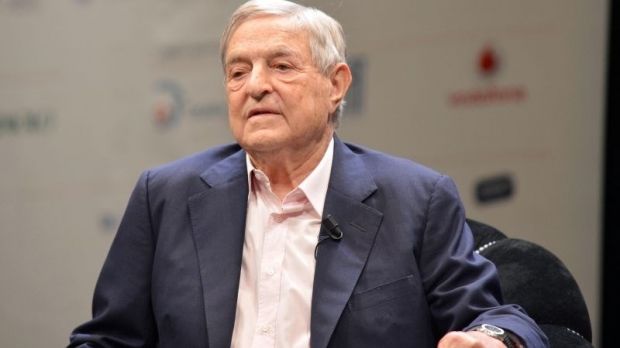 REUTERS
"Europe is preoccupied with Greece, but Ukraine is a very different case which requires different treatment," the billionaire investor said in an interview with the BBC.
Meanwhile, representatives of the Ukrainian government have been visiting European capitals and the United States to try to hammer out a deal on restructuring Ukraine's large national debt.
The Ukrainian government has had some recent successes in raising cash to support the Ukrainian economy. Two weeks ago, the IMF Board of Governors made a decision on allocating over $17 billion for Ukraine within the framework of a new four-year loan program.
But Ukraine is thought to need much more than that to be able to ward of financial collapse: The country has to pay nearly $8 billion on its debts in 2015 alone, unless a restructuring deal can be agreed with creditors.
Ukraine hopes to restructure around $15 billion worth of foreign debts.
If you see a spelling error on our site, select it and press Ctrl+Enter