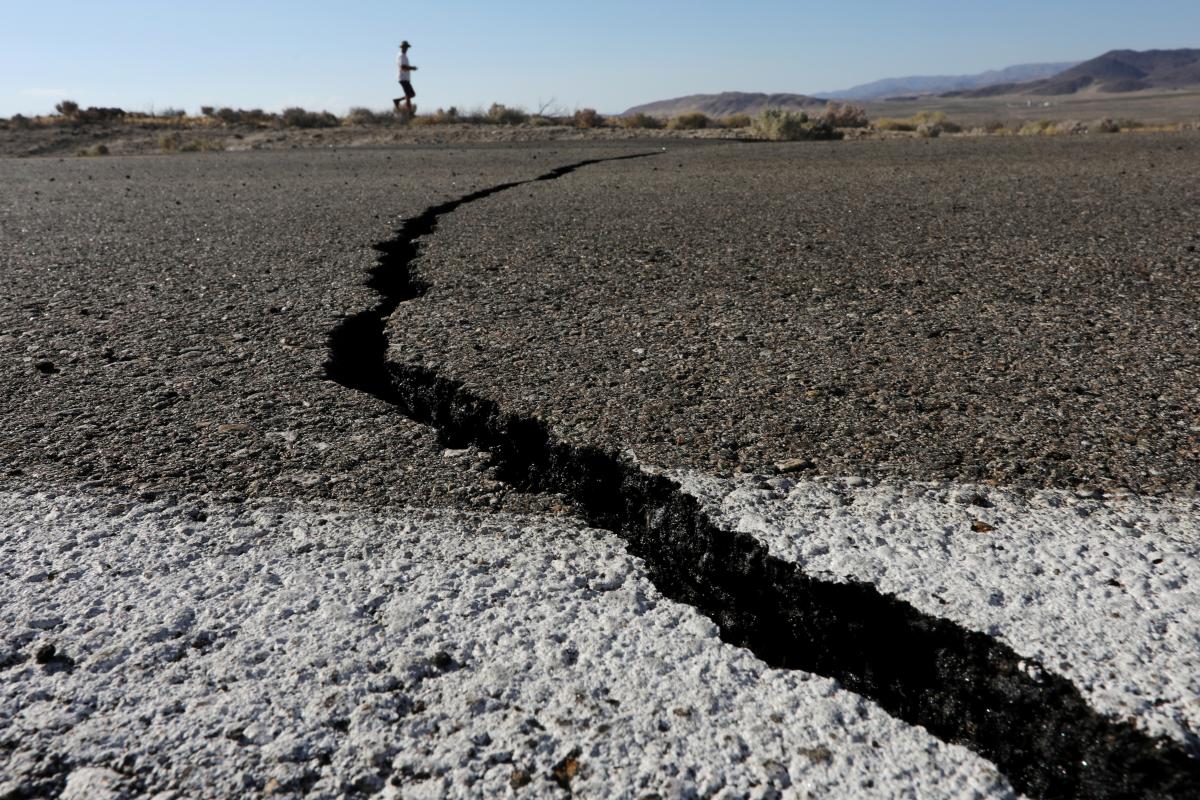 REUTERS
A magnitude 7.1 earthquake shook Southern California on Friday, triggering fires, buckling part of a highway, damaging buildings but causing few reported injuries despite striking with eight times more force than the initial quake in the same area a day earlier.
The quake struck at about 8:20 p.m. (0320 GMT) near the town of Ridgecrest south of Death Valley National Park, about 125 miles (202 km) northeast of Los Angeles, according to the U.S. Geological Survey (USGS), as reported by Reuters.
Read alsoCalifornia earthquake generates over 100 aftershocks (Photo)
It was followed by at least 16 aftershocks of magnitude 4 or above, the USGS said, which also warned of a 50 percent or better chance of another magnitude 6 quake in the days ahead.
"We've got fires, we've got gas leaks, we've got injuries, we've got people without power," Ridgecrest Mayor Peggy Breeden said by telephone. "We're dealing with it as best we can."
Ridgecrest Police Chief Jed McLaughlin said so far only minor injuries had been reported.
Friday's quake was the most powerful to hit Southern California since another 7.1 temblor struck the Mojave Desert near the Twentynine Palms Marine Corps Base in 1999, said Lucy Jones, a seismologist for the California Institute of Technology (CalTech).
A swarm of aftershocks have jolted the high desert region of Southern California since a 6.4 quake on Thursday morning near Ridgecrest. Jones said that quake turned out to be a foreshock to Friday's 7.1 tremor. Only a few injuries were reported in Thursday's quake but two houses caught fire from broken gas pipes, officials said.