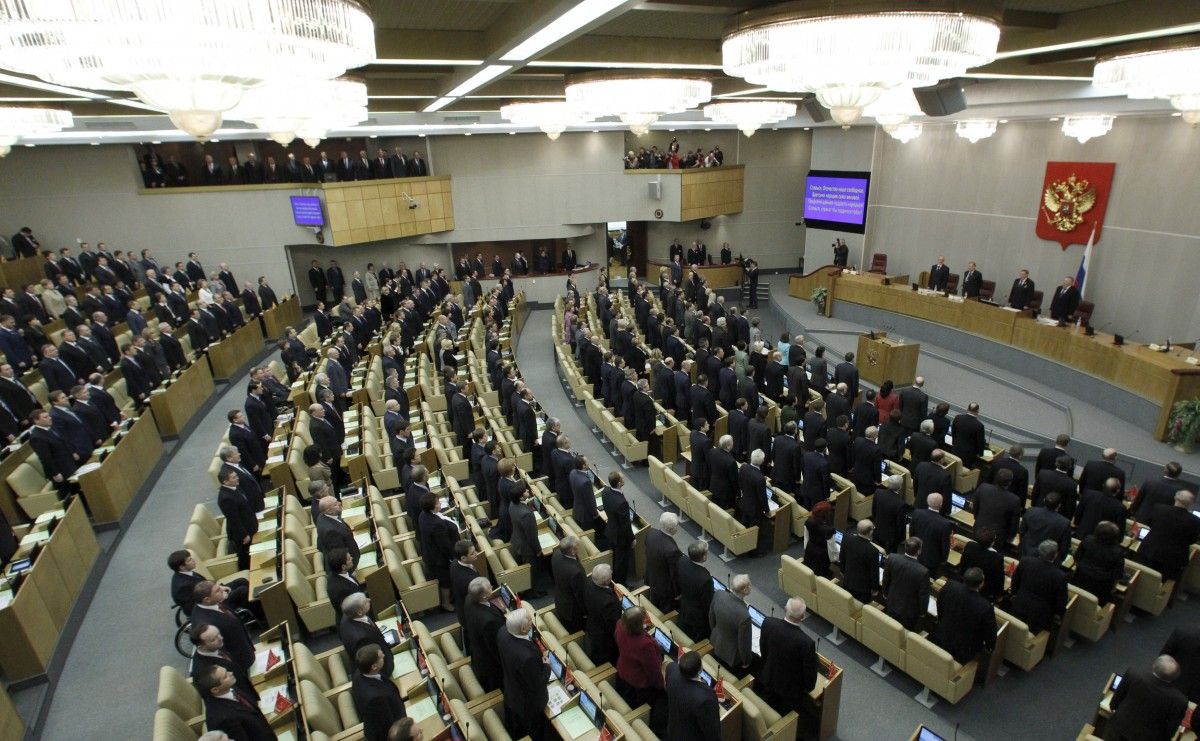 REUTERS
Russia's sanctions on Georgia for a local journalist insulting Russian President Vladimir Putin on air could cost the country 10% of GDP, that's according to State Duma Speaker Vyacheslav Volodin.
The statement came during a Duma meeting on Tuesday as Volodin commented on the appeal to the government to consider the expediency of applying special economic measures against Georgia, an UNIAN correspondent in Russia reports.
He explained that the sanctions could include a ban on the imports of Georgian wines and mineral water, as restrictions on remittances from the Russian Federation to Georgia.
According to Volodin, as of today, Russia ranks first in terms of remittances to Georgia. Over the past two years, remittances have increased 1.5 times and over the past year amounted to $641 million.
Read alsoPutin suspends passenger flights from Russia to Georgia – media
"This is a lot of money. If we combine the transfers of these funds with the income that Georgia receives from the sale of wine and water in Russia, as well as from the trips of our tourists, we get about 10% of gross domestic product, which Georgia as a whole receives as a state," he said.
The speaker of the State Duma stressed that "we consider inadmissible insults to our country, threats to our citizens, and insults to our president."
As UNIAN reported earlier, on July 7, the host of the "P.S." TV show, Georgy Gabunia of the Georgian TV channel Rustavi 2, cursed at Putin, reminding him that he is the leader of the occupying state.
Today, July 9, the State Duma of the Russian Federation at its plenary meeting adopted a statement recommending that the government consider the feasibility of applying special economic measures against Georgia and submit the appropriate proposals to the president.