Saudi Foreign Minister: Russia an essential part of Syrian tragedy
23:48, 29 March 2015
World
Putin should not express support for the Middle East while fuelling instability by supporting Syrian leader Bashar al-Assad, the Saudi Foreign Minister said.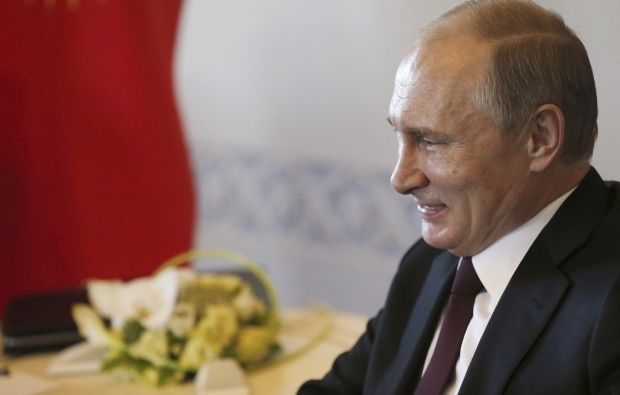 REUTERS
Saudi Foreign Minister Prince Saud al-Faisal criticized Russian President Vladimir Putin's suggestion concerning the resolution of the Yemen conflict "without any external interference," Reuters reported on March 29.
"We support the Arabs' aspirations for a prosperous future and for the resolution of all the problems the Arab world faces through peaceful means, without any external interference," Putin said in his letter, addressed to the leaders of the Arab countries.
Putin's letter with his suggestion was read out at a recent Arab summit.
"He [Putin] speaks about the problems in the Middle East as though Russia is not influencing these problems," Prince Saud told the summit right after the letter was read out.
"They speak about tragedies in Syria while they are an essential part of the tragedies befalling the Syrian people, by arming the Syrian regime above and beyond what it needs to fight its own people," he said.
He added he hoped that the Russian president would correct this so that the Arab world's relations with Russia could be at their best level.
Saudi Arabia has launched a military campaign against Shiite rebels in Yemen. The Saudis say they want to restore the Yemeni government, toppled by the Houthis, who made President of Yemen Abdu Rabu Mansour Hadi flee his country. 
If you see a spelling error on our site, select it and press Ctrl+Enter