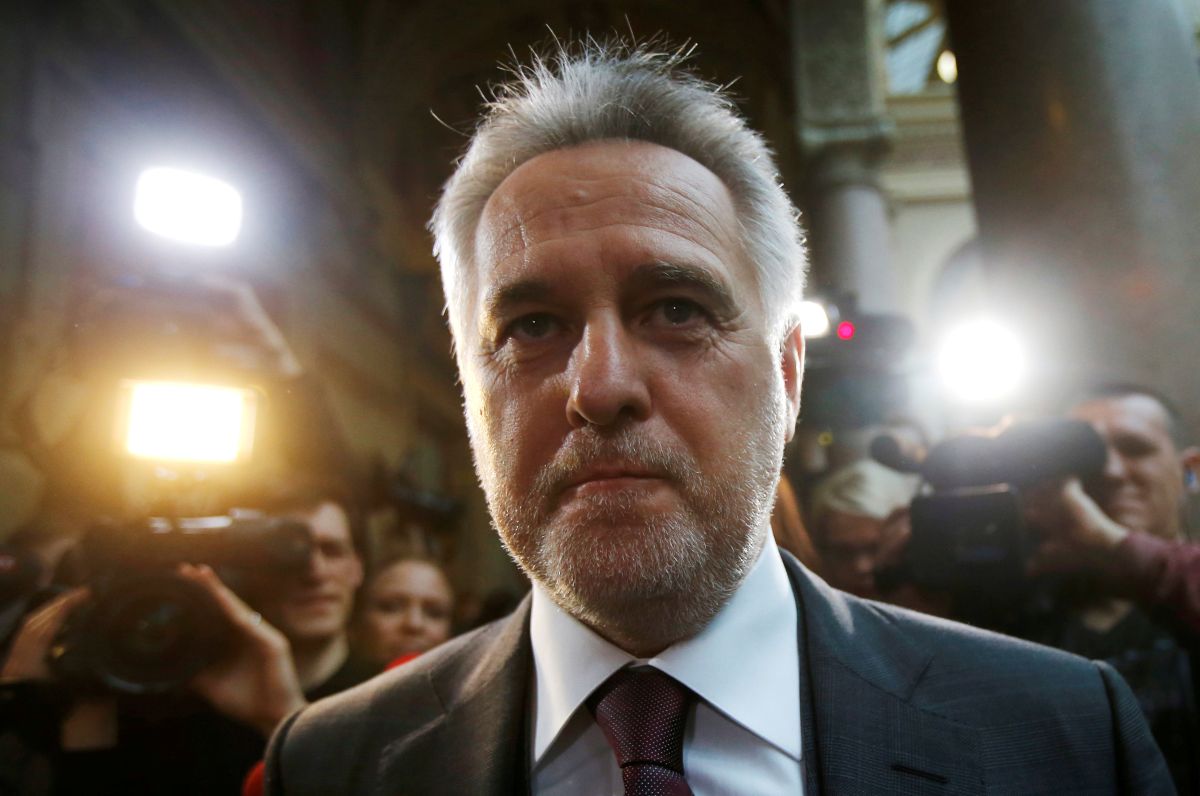 REUTERS
After Austria's justice minister approved the extradition of Ukrainian tycoon Dmytro Firtash to the United States, where he has been charged as part of an alleged bribery scheme, his extradition was put on hold as his defense team immediately filed a court motion to reopen the case.
A Vienna state court judge ruled the extradition could only take place after that court has decided on the new defense motion. Court spokeswoman Christina Salzborn said the defense provided "extremely extensive material," according to RFE/RL.
"At the moment, there is no date set for the extradition," Salzborn told VOA's Ukrainian Service. "The accused applied for a reopening of the case and submitted numerous documents. ... Due to the load of data and newly submitted evidence, it will take some time to assess the reopening request.
"The court decision can once more be subject of an appeal, so even after the court's decision regarding the reopening request, I don't think the case will be finished," Salzborn added.
Asked if the reopened case could carry into fall, Salzborn said, "Yes, I guess even longer, as the decision regarding the reopening can be appealed, too. Everything is pending for the time of the reopening procedure."
Read alsoAustrian Justice Minister authorizes Firtash's extradition to U.S. – media
One of Ukraine's wealthiest men, Firtash has been fighting against extradition since his 2014 arrest in Vienna. U.S. authorities have been investigating Firtash, 54, since 2006 on suspicion of bribery and forming an organized crime group.
Specifically, Firtash was indicted in 2013 in the bribery scheme involving titanium supplies for aircraft giant Boeing and is wanted in a U.S. federal court in Chicago, where Boeing has its corporate headquarters.
Boeing is not charged in the case, although it has said that it did consider doing business with Firtash. No agreement, however, was ever signed.
Firtash has denied any wrongdoing and has said the extradition case against him is politically motivated.
Firtash's wealth stems in large part from the lucrative natural gas trade in Ukraine, whose pipelines have long served as the key conduit for Russian gas supplies heading to Western Europe.
Firtash and a Ukrainian business partner established natural-gas intermediary RosUkrEnergo with Russian state-run Gazprom in 2004 and dominated natural-gas imports to Ukraine for at least five years.
Banks reportedly close to Putin also gave Firtash loans of up to $11 billion leading up to 2014, money that he used to purchase chemical fertilizer plants in Ukraine.
U.S. authorities also have accused Firtash of ties to Russian organized crime, allegations that he denies.
No such charge appears in Firtash's indictment.
Firtash also was considered an important financier of the Party of Regions and was involved in hiring Paul Manafort, then a U.S. political consultant and lobbyist, in 2005 to help rebuild the party after its then-leader, Viktor Yanukovych, was defeated for the presidency by Viktor Yushchenko following the 2004 Orange Revolution.