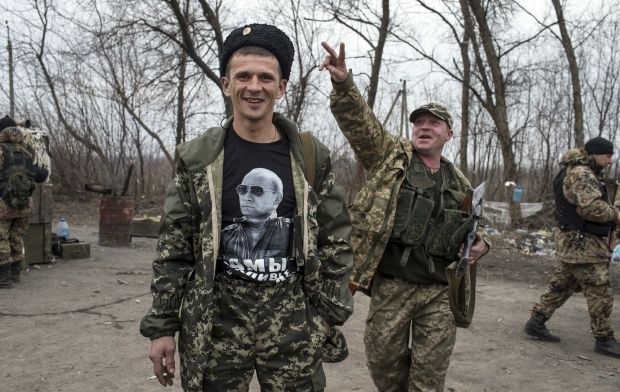 REUTERS
"It seems that the resumption of a wider conflict is inevitable, but I hope that the United States will take all necessary measures to prevent this," Clark said in his speech on Monday.
When he visited Ukraine, Clark said, "Minsk II was roughly in place. Some artillery had been pulled back by the separatists, but some, according to sources, had been concealed in forward positions."
"What is happening now is preparations for a renewed offensive from the east," and this could take place following Orthodox Easter, on April 12, and most probably before VE Day on May 8," Clark said, citing multiple local sources he spoke with on a recent fact-finding mission to Ukraine.
"Maybe if the Allies decide to boycott the celebrations, which are of great significance for [Russian] President [Vladimir] Putin, he would wait," said Clark.
Clark said it was necessary now to send weapons to Ukraine to get it prepared by the time of the next Russian-backed militant offensive.
"It [sending weapons] would not be a provocation, but would have a stabilizing effect, and we must do it now," Clark said.
However, he warned that "[Putin's] objectives could be much broader than Ukraine," and said there was the possibility of a Russian attack on the Baltic countries and Poland.
The United States and the European Union imposed economic sanctions against Russian officials and companies after Moscow's annexation of Crimea and its aggression against eastern Ukraine, but Clark said "there are limitations to what we should expect of sanctions."
"You need the sanctions, you need the ability of the Ukrainians to resist, to strengthen their ability to resist, to drive this back into the diplomatic channel and to keep it there" Clark said.
Clark's full speech to the Atlantic Council can be viewed here.