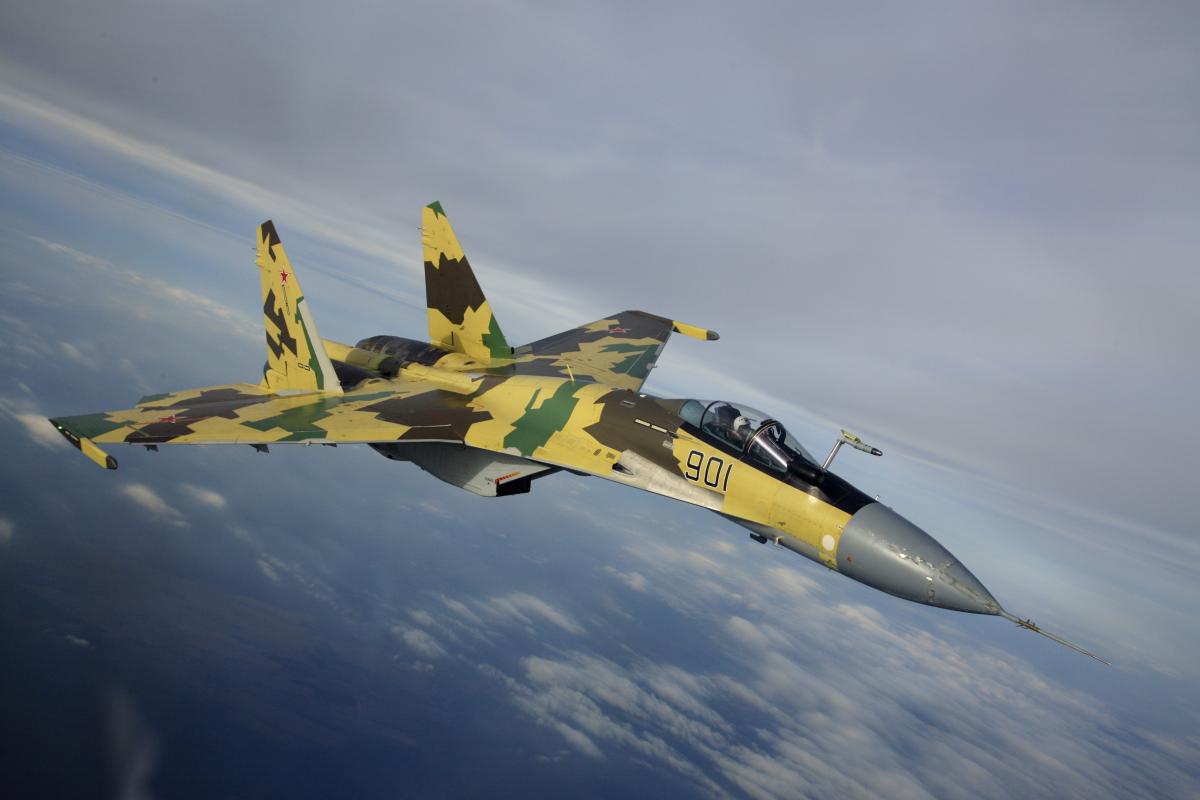 Russia also offers Turkey its latest fighter jets / Photo from pogled.info
Moscow is ready to sell its latest fighter jets to Turkey after the United States has announced it is going to remove Turkey from its F-35 fighter jet program.
CEO of Russia's Rostec Corporation Sergey Chemezov said in a statement on Thursday, July 18, that Russia would be willing to sell its Su-35 fighter jets to Turkey if Ankara "expresses interest," according to the Business Insider media outlet.
Read alsoFT: Turkey receives first shipment of Russian missile system
Turkey is being removed from the U.S. F-35 fighter jet program after Ankara began accepting delivery of an advanced Russian missile defense system, S-400, last week.
According to Reuters, the first parts of the S-400 air defense system were flown to the Murted military air base northwest of Ankara on Friday, sealing NATO ally Turkey's deal with Russia, which Washington had struggled for months to prevent.
"The U.S. and other F-35 partners are aligned in this decision to suspend Turkey from the program and initiate the process to formally remove Turkey from the program," Ellen Lord, the undersecretary of defense for acquisition and sustainment, told a briefing.