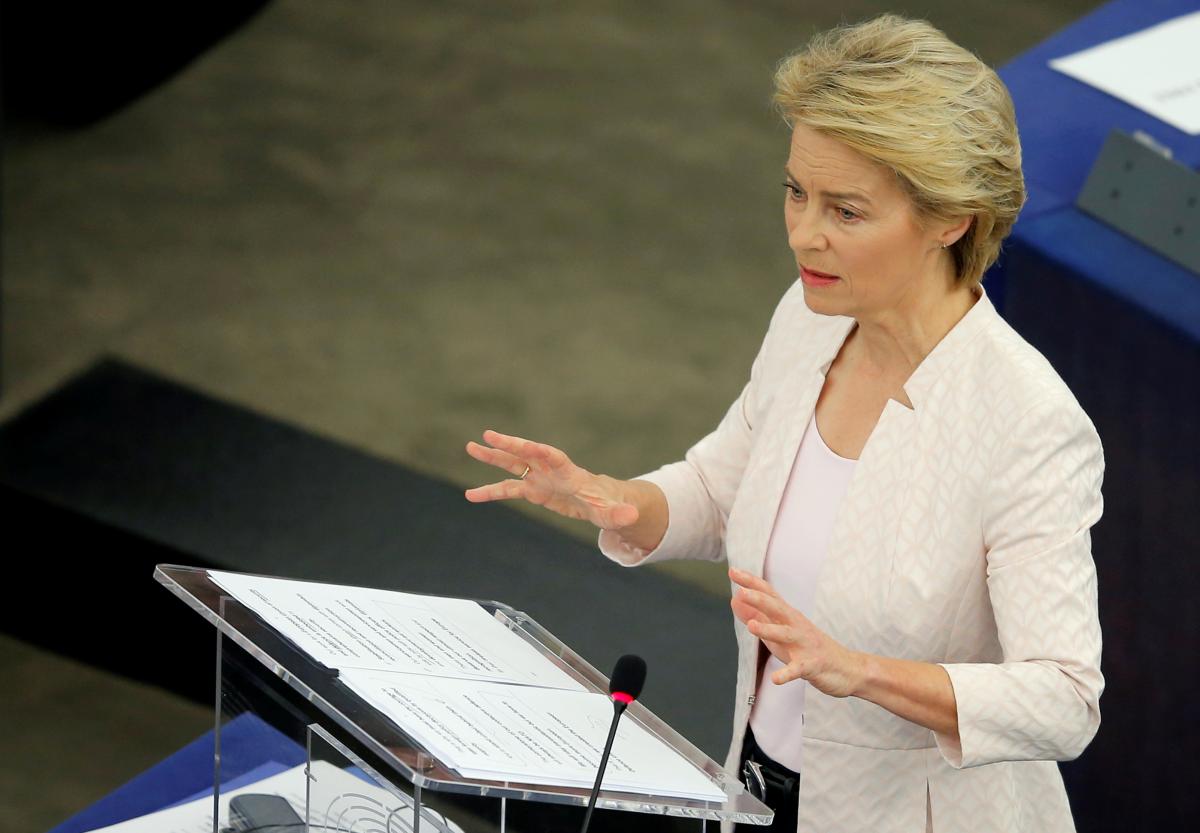 REUTERS
The newly elected European Commission President, Germany's Ursula von der Leyen, says the EU should uphold sanctions imposed on Russia.
"We have witnessed hostile behaviour for quite some time now. It ranges from breaching international rules, like annexation of Crimea, to trying to divide Europe as much as possible," von der Leyen told Italy's Repubblica.
"The Kremlin doesn't forgive any kind of weakness," she said. "From a position of strength we should uphold the current sanctions and keep offering dialogue at the same time."
She added that Europeans are also "getting better at dismantling disinformation plots and social media campaigns with fake news".
Read alsoEuropean Parliament confirms Ursula von der Leyen as European Commission President
"It is our privilege as democracies to answer with transparency, free press and an open debate," the official stressed.
She urged "our American friends to never forget that we are sitting at the same side of the table", and called for the U.S. and the EU to "unite and deal with common opponents rather than fight each other".
Ursula von der Leyen will take up office on Nov 1, 2019. The European Parliament approved her nomination on July 16 with 383 votes (327 voted against and 22 abstained).