Lukashenko: Belarus not to be north-western region of Russia
13:07, 02 April 2015
World
Belarus will not become part of Russia and the Russian leadership has never even raised the issue, President of Belarus Alexander Lukashenko said in an interview with Bloomberg on Thursday, Belarusian information agency BelTA has reported, with reference to the press service of the Belarusian leader.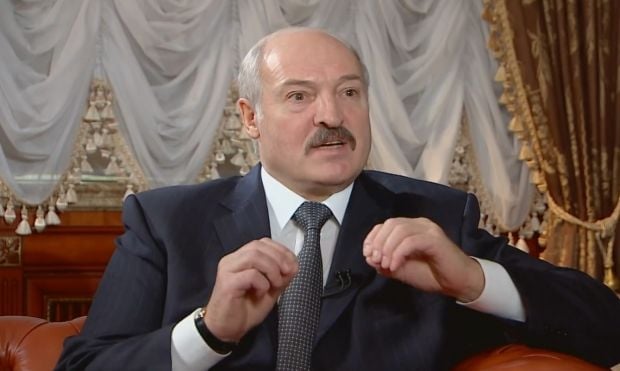 Lukashenko / Screenshot from You Tube video
According to Lukashenko, there are many politicians in Russia who think imperially and believe that Belarus should be a kind of north-western region of Russia.
"We give a concrete answer to this: we will never be a north-western region [of Russia]. And we will never be in conflict with Russia!" he said.
"The Russian leadership has never raised the issue of whether Belarus should be a part of Russia. There were some hints in the past, to which I responded harshly. Belarus was, and will be, a sovereign, independent state," Lukashenko said.
"Putin has never said to me: 'Listen, let's forget about independence, you will be a province of the Russian Federation.' He knows how I would react to it. That's why we've never had such a discussion," Lukashenko said.
He said that the last time he had discussed this issue with Putin was a year after the last presidential elections in Russia in 2012.
"And I liked what he said," Lukashenko said.
"By the way, this was before the conflict in Ukraine. According to Putin, Russia doesn't want to subdue or capture other countries, including Belarus. He believes that Belarus is a proper country, it's developing, and it is a Central European country and a friend of Russia. And we do not encroach on any of the principles of the Russian Federation. That's the sort of discussion we had. I think it was proper," Lukashenko said.
According to Lukashenko, Russia will never fight against Belarus.
"The leadership of Russia has no reason to even look badly in our direction. The Russian people would not understand it. What is the reason for fighting against us? There is no reason. So, I do not think that Russia will fight against Belarus."
"But I stress again: whoever comes to us with a sword, he will perish by the sword. We will fight against the Europeans, Americans, Russians, if they set a goal to win this land, where the Belarusians should live," Lukashenko said.
"After the events in Ukraine the relations between Belarus and Russia have not changed," he added.
If you see a spelling error on our site, select it and press Ctrl+Enter