Netanyahu told Obama that agreement with Iran 'threatens Israel's existence'
11:28, 03 April 2015
World
The nuclear deal with Iran and the P5+1 world powers reached on Thursday "threatens the survival of Israel, bolsters Iran's nuclear program and paves its way to the bomb," Prime Minister Benjamin Netanyahu told U.S. President Barack Obama during a phone call to discuss the deal, the BBC's Russian Service has reported.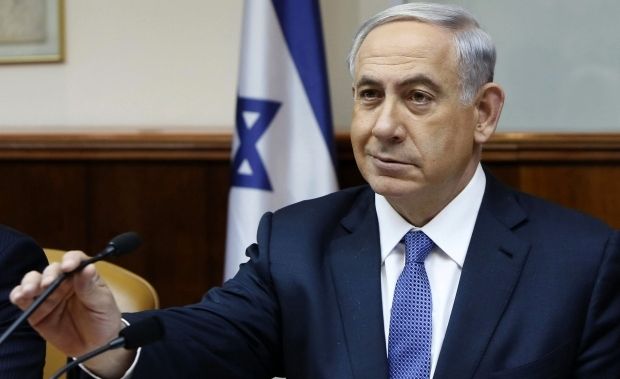 REUTERS
Israeli officials described the Iran deal as "dangerous" and "a historic mistake," the BBC reported, quoting Israeli government spokesman Mark Regev.
Earlier, Netanyahu posted a message in Twitter reading "Any deal must significantly roll back Iran's nuclear capabilities and stop its terrorism and aggression."
Earlier, Obama called the deal reached with Iran a historic one, but stressed that the implementation of commitments made by Iran will be subject to thorough verification.
"If Iran cheats, the world will know it. If we see anything suspicious, we will inspect it," Obama said. He said Iran will face "more inspections than any other country in the world." And he said the relief from sanctions will be "phased" as long as Iran proves it is complying with the terms of an agreement.
As news of the deal reached Tehran, there were reports that people had taken to the streets to celebrate.
If you see a spelling error on our site, select it and press Ctrl+Enter