NATO chief: Iran's compliance with obligations vital to international security
11:41, 03 April 2015
World
NATO Secretary General Jens Stoltenberg has welcomed the Iran nuclear deal struck on Thursday, but warned Tehran's sticking to the terms of the agreement was important to maintain international security.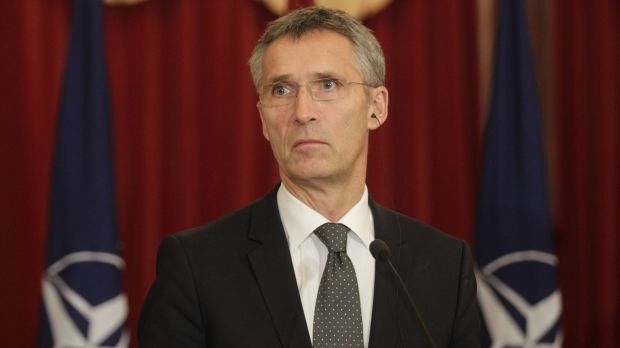 REUTERS
"I welcome the dedicated work on Iran's deal in Lausanne. Ensuring Iran's compliance with obligations vital for international security," Stoltenberg wrote on his page in Twitter late on Thursday.
As UNIAN reported earlier, Iran and six world powers have reached an agreement on key issues relating to Iran's nuclear program.
The parties agreed that most of Iran's enriched uranium will be exported abroad.
However, none of the nuclear facilities in Iran will be dismantled. The only operating uranium enrichment facility will be at Natanz, producing uranium enriched to 3.76%, but only for civilian purposes.
The International Atomic Energy Agency (IAEA) will ensure that the Iranian nuclear program is totally peaceful. Experts will have access to all nuclear facilities in the country for 20 years.
The United States, EU and the UN Security Council confirmed their readiness to lift sanctions against Iran after the conclusion of a comprehensive agreement on its nuclear program, which is scheduled for the end of June.
If you see a spelling error on our site, select it and press Ctrl+Enter