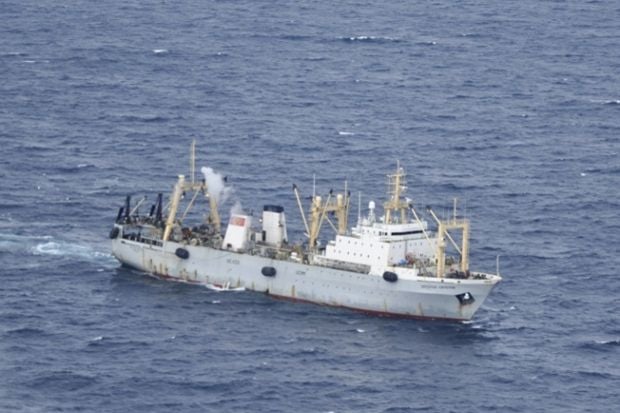 REUTERS
"We have identified 66 people, including four dead. They were three citizens of Russia and one citizen of Myanmar," the spokesman said.
"A total of 37 Russians and 25 foreign citizens were among 62 people rescued. Work to identify other [recovered] bodies is continuing," he said.
At the moment, a total of 63 people have been found alive, and 56 people have been confirmed dead in the accident. The search for another 13 people still missing is continuing.
The Dalniy Vostok sank late on Wednesday in the Sea of Okhotsk near the Kamchatka peninsula in heavy seas with drifting ice. According to some reports, the accident occurred as the crew were hauling in nets. Water swamped the ship from the stern, the vessel listed, and then went down quickly.
Other reports said the ship might have gone down after colliding with drifting ice.