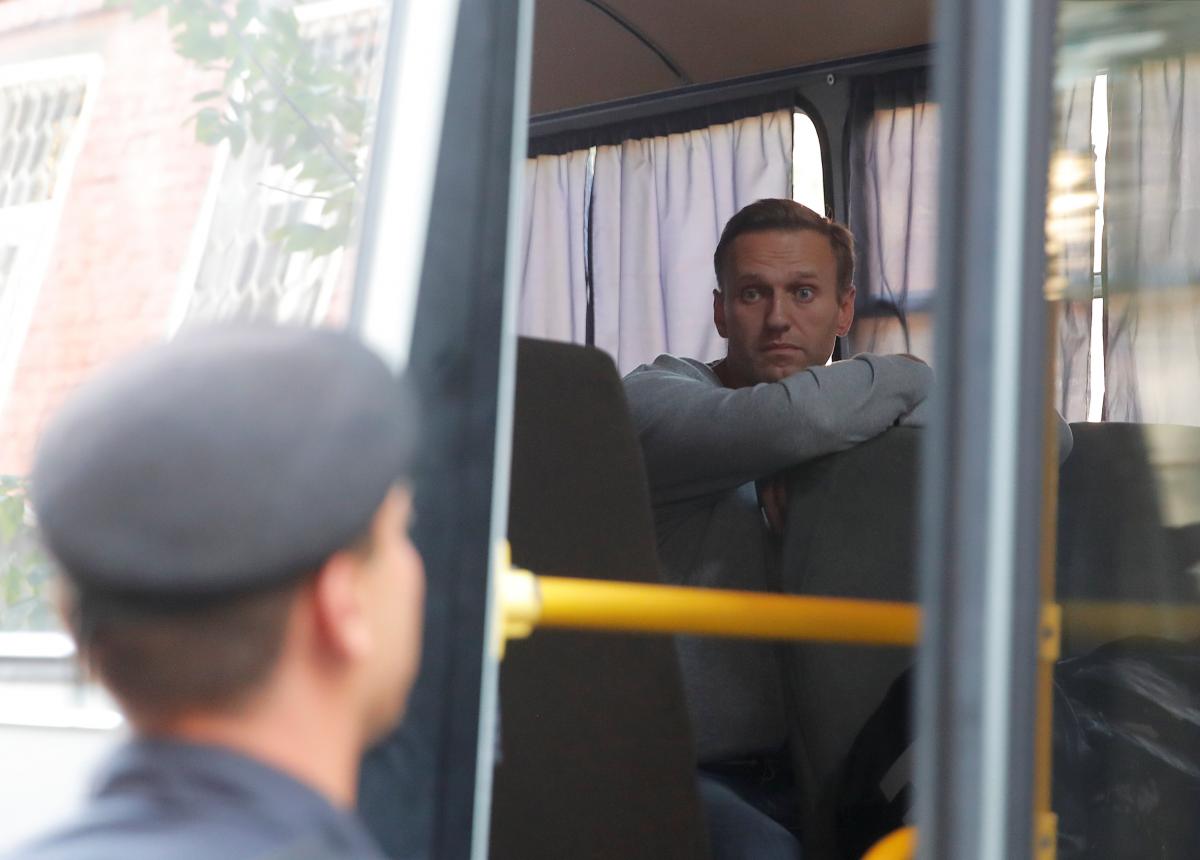 REUTERS
Russian opposition leader Alexei Navalny has been hospitalized with an "acute allergic reaction" after being placed in special detention, according to a spokesperson. 
Navalny, Russia's most outspoken opposition figure, was detained by police on Wednesday following a sweep of opposition candidates in the days leading up to anti-government demonstrations in the capital on Saturday, CNN reported.
Read alsoRussia protests: Police beat, arrest hundreds at Moscow rally (Photo, video)
Writing on Instagram, Navalny said he was detained as he left his apartment to go on a jog.
"People are right when they say that sport is not always good for your health," he quipped.
"I have been detained and am now at a police station wearing shorts like a stupid man."
He was sentenced to 30 days in prison for allegedly violating the country's protest laws. Navalny had called for demonstrations over the weekend after the disqualification of opposition candidates for Russian municipal elections.
On Sunday, a spokesperson for Navalny said on Twitter he was experiencing "severe swelling of the face and redness of the skin," adding that the cause of the reaction had not been determined but that Navalny had never experienced an allergic reaction before.
The spokesperson confirmed that he is being given all necessary medical assistance and is still under the protection of police officers.