REUTERS
Three people have been killed and 15 injured in a shooting at a food festival in California, local police have confirmed.
One gunman has been shot dead by police, although it is unclear whether there is a second suspect at large, BBC reports.
There was "a white man in his early to mid-30s firing a rifle," eyewitness Julissa Contreras told NBC.
Video posted on social media showed people running away from the festival, 30 miles (48km) south of San Jose.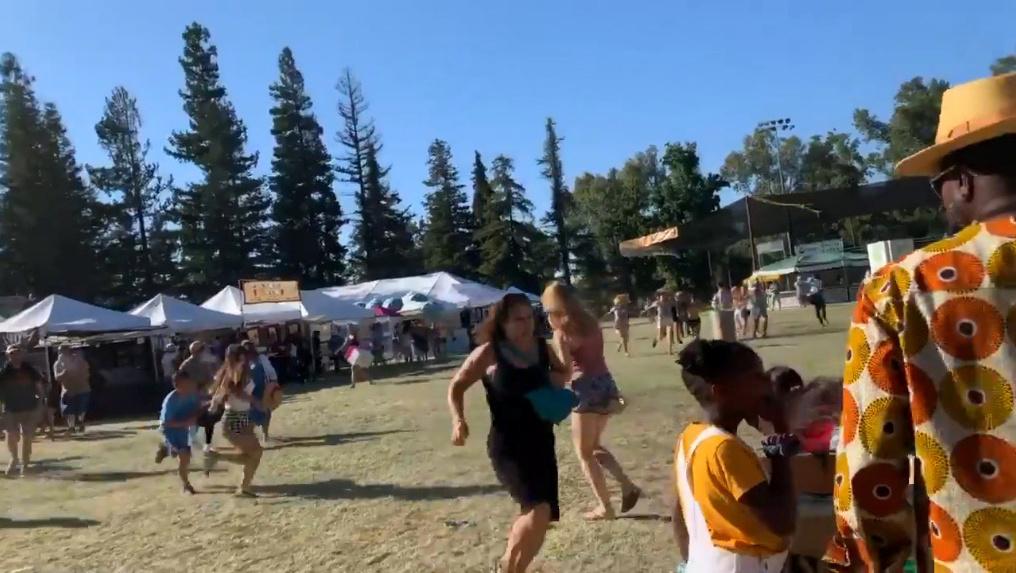 REUTERS
Police have said the scene is "still active".
"This is nothing short of horrific," tweeted California Governor Gavin Newsom.
U.S. President Donald Trump also tweeted about the shooting, urging people to "be careful and safe".
Gilroy City councilor Dion Bracco told several U.S. media outlets that three people had been pronounced dead. At least 11 people, some in a critical condition, were being treated for injuries, a spokeswoman for the Santa Clara Valley Public Health System said.
The Santa Clara County Medical Center has so far admitted five victims, CBS reports. Two patients are being treated at a medical center at Stanford University, according to CNN.
Michael Paz, 72, a hat vendor at the festival, told the San Francisco Chronicle that he saw a gunman armed with a rapid-fire assault rifle.
Read alsoBelarus diplomat shot in Ankara
"He came ready to shoot because he was wearing a protective vest," Paz said. "He was shooting left; he was shooting right without any particular aim."