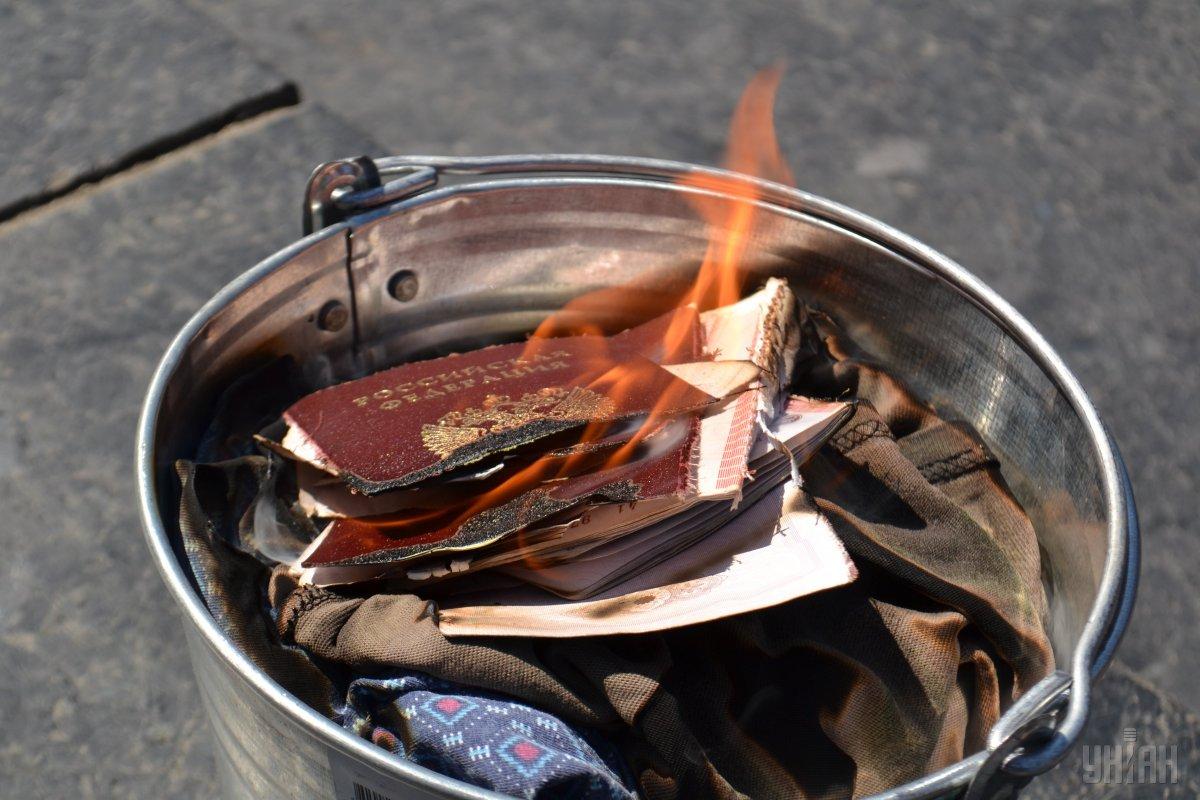 Photo from UNIAN
Russia has granted citizenship to 44,898 Ukrainians in the first half of 2019 (H1).
During the same period, the migration service of the Russian Ministry of Internal Affairs has made a decision to issue residence permits to 30,772 Ukrainians, while over 29,000 Ukraine nationals received temporary residence permits, according to the data provided by the Russian Interior Ministry, Radio Liberty's Ukrainian service reported.
As UNIAN reported earlier, Russian President Vladimir Putin signed a decree on simplified procedures for granting Russian citizenship to residents of Russia-occupied districts of Ukraine's east on April 24, 2019.
Read alsoEU discussing entry ban for holders of Russian passports from Donbas
On April 29 and 30, two centers for issuing Russian passports to residents of the occupied districts of Luhansk and Donetsk regions opened in Russia's Rostov Oblast.
On May 1, Putin signed another decree under which more categories of Ukrainian citizens are able to obtain Russian citizenship with the use of the simplified procedure, in particular, these are citizens of Ukraine who do not have citizenship of another state, as well as stateless persons who were born and permanently resided in Crimea and left the peninsula before March 18, 2014, as well as their children, husbands (wives), and parents.
On May 8, Ukraine's government decided to outlaw Russian passports issued to residents of occupied Ukrainian territories, primarily Luhansk and Donetsk regions.
On June 20, Putin said that obtaining Russian citizenship for Ukrainians would be simplified, but it would require a visit to Russia.
Read alsoVolker condemns issuance of Russian passports for Ukrainian citizens in Donbas
Leaders of European Union member states declare their readiness not to recognize Russian passports issued to Ukrainians in Russia-occupied Donbas.
On July 17, Putin extended his decree on simplified procedures for granting Russian citizenship to all residents from Ukraine's Donetsk and Luhansk regions.
The Ministry of Foreign Affairs (MFA) of Ukraine strongly condemned the new attempt by the Russian authorities to extend the simplified procedure for acquiring Russian citizenship to Ukrainian citizens, the residents of Donetsk and Luhansk regions.