UK Times: Putin was indeed sick in March
15:42, 03 April 2015
World
Russian President Vladimir Putin disappeared from public view for 11 days in March because he had been taken ill, according to former Russian military intelligence officers and their U.S. counterparts, the UK publication The Times has reported.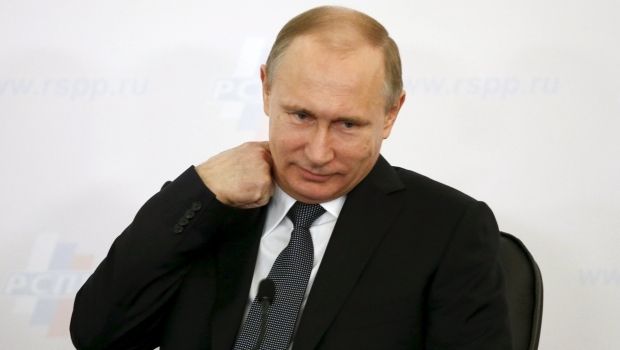 REUTERS
The Kremlin did not disclose the fact of Putin's illness to the public due to fears the Russian president might have appeared weak. After all, the Western media earlier portrayed Boris Yeltsin as a president who lost control over a chaotic state, Ukrainian newspaper Zerkalo Nedeli writes.
An unnamed member of one of the meetings of the "Elbe Group" (an association of retired U.S. and Russia senior military men) said: "One of the members acknowledged that Putin was ill, and that was the cause of his short disappearance in early March."
"He said that Putin was firmly in power, but complained that Russian political culture and its leadership is not sufficiently developed and is unable to accept the fact of any disease or weakness in a Russian leader," the article says.
Another British newspaper, The Guardian, wrote that the Kremlin was trying to protect the myth that "Putin is never sick."
Previously the media also noted that despite Kremlin's reports that the Russian president was working as usual, he may have been off work for an eleven-day period from March 5: as photos of him from meetings during this time proved to have been taken from archives.
Putin's mysterious absence fueled stories about the Russian leader being seriously ill or dead, or that a secret struggle for power was raging in the corridors of the Kremlin.
Swiss newspapers also claimed that the Russian leader's girlfriend had a baby girl in an Alpine clinic favored by VIPs, and speculated that Putin had left the Kremlin to go to visit her and the child.
If you see a spelling error on our site, select it and press Ctrl+Enter