Builders of Russian cosmodrome to go on hunger strike due to wages debts
21:48, 03 April 2015
World
Twenty-six builders of the Vostochny (Eastern) space-launch complex (cosmodrome) in Amur Oblast, Russia, are going on hunger strike.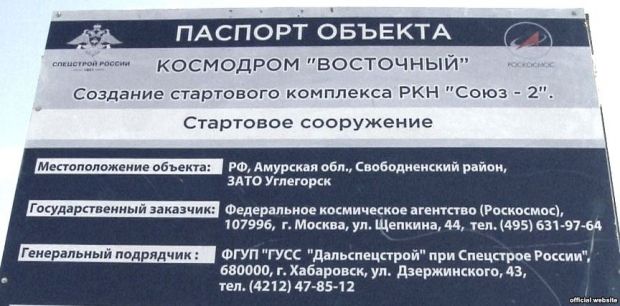 Builders of a Russian-based cosmodrome don't want to work for free
One of the builders said this in an interview with Radio Svoboda.
The builders demand that their delayed wages be repaid. They haven't got wages for several months, the accumulated debts are estimated at between RUR 100,000 and RUR 140,000 per person.
Radio Svoboda has got a copy of a letter sent by the workers to their management and local prosecutors. It says that the hunger strike will begin at 0800 local time on Saturday, April 4, and will last for an unlimited period of time. The letter says that the hunger strike will continue "until the earned money has been paid."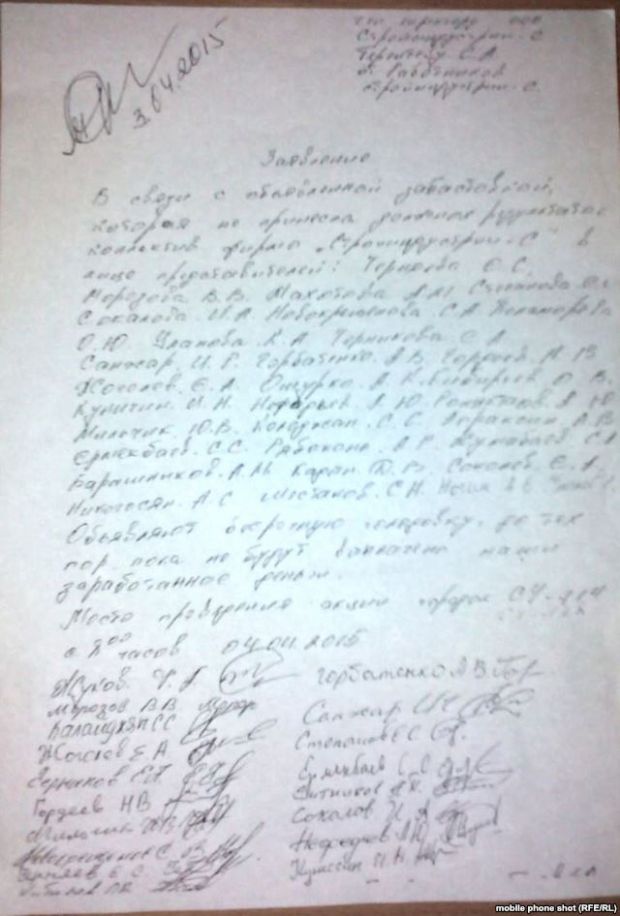 A copy of the first page of the builders' letter
The delayed wages of the most problematic construction firm engaged in the construction of the cosmodrome – StroyIndustriya-S – are estimated at RUR 14 million. As a result, about a hundred workers went on strike on March 24. Early this week, the authorities announced the beginning of debt repayment, yet the process was halted after a mere RUR 500,000 of the total sum was paid.
Funds allocated from the Russian national budget for the construction go through several intermediaries. In the case of the abovementioned debts, this is a chain of three companies, and their management cannot figure out what stage the money was gone at.
It became known in early April that the total amount of funds used for unauthorized purposes at the cosmodrome could be RUR 16 billion. The Russian Prosecutor General's Office is trying to get the feedback from state-owned Spetsstroy construction firm about what the money was spent on. The point at issue is advance payment transferred for the construction between July 2013 and December 2014.
If you see a spelling error on our site, select it and press Ctrl+Enter