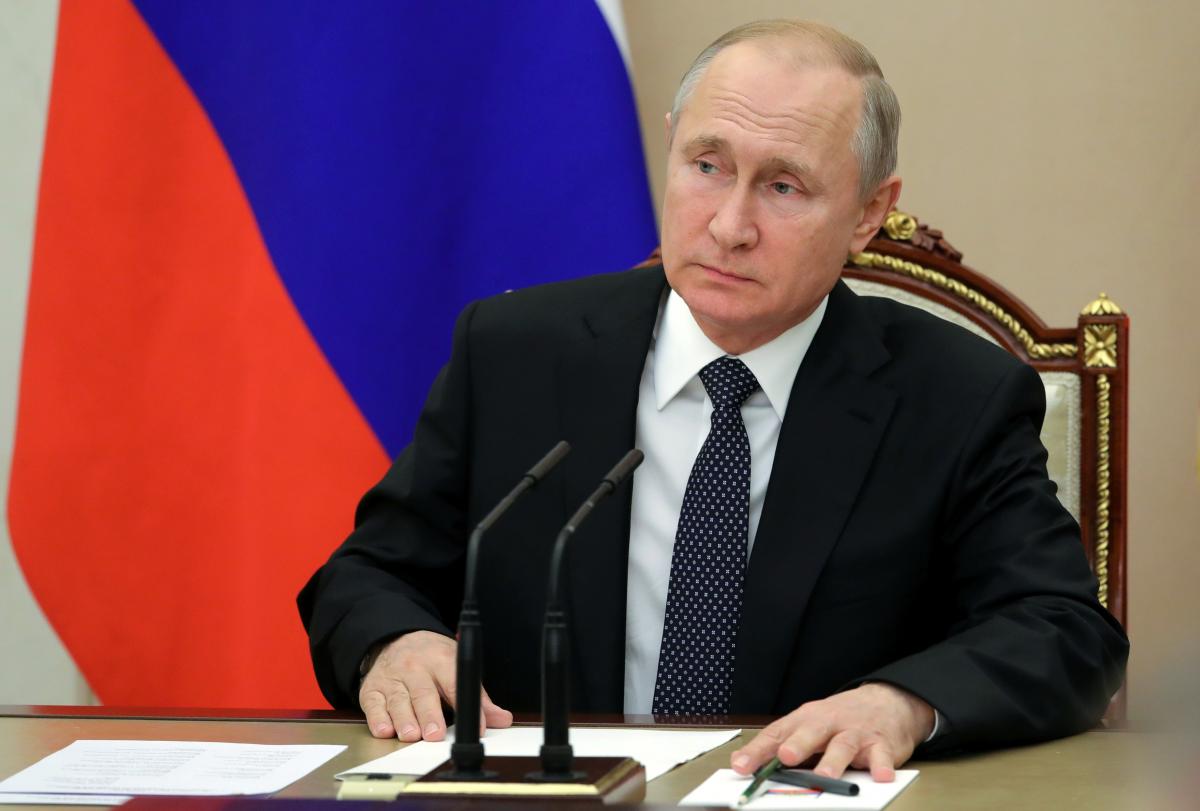 REUTERS
Russian President Vladimir Putin in his statement on the termination of the Treaty on the Elimination of Intermediate-Range and Shorter-Range Missiles said that a new arms race could start worldwide.
"It is our belief that the actions taken by the United States that brought about the dismantlement of the Treaty on the Elimination of Intermediate-Range and Shorter-Range Missiles will inevitably devalue and shatter the foundations of the global security architecture, including the Strategic Arms Reduction Treaty and the Treaty on the Non-Proliferation of Nuclear Weapons. This scenario could signal a new start for an unfettered arms race. In order to avoid chaos with no rules, restrictions or laws, we need to once more weigh up all the dangerous consequences and launch a serious and meaningful dialogue free from any ambiguity," reads the statement published on the Kremlin website Aug 5.
Putin claims that the termination of the Treaty "creates major complications for world affairs and brings about serious risks for everyone."
"In this context, considering the current situation, I instruct the Defence Ministry, the Foreign Ministry and the Foreign Intelligence Service to monitor in the most thorough manner future steps taken by the United States to develop, produce and deploy intermediate-range and medium-range missiles," Putin said.
Read alsoU.S. pulls out of Cold War-era nuclear pact with Russia
"If Russia obtains reliable information whereby the United States completes the development of these systems and starts to produce them, Russia will have no option other than to engage in a full-scale effort to develop similar missiles," said the Russian president.
As UNIAN reported earlier, on Aug 2, the U.S. formally withdrew from the INF Treaty with Russia.
"Russia is solely responsible for the treaty's demise," Secretary of State Mike Pompeo said in a statement on Friday.
"With the full support of our NATO allies, the United States has determined Russia to be in material breach of the treaty, and has subsequently suspended our obligations under the treaty," he added.
NATO Secretary General Jens Stoltenberg said the transatlantic alliance would "respond in a measured and responsible way to the significant risks posed by the Russian 9M729 missile to allied security".
But, he added, NATO "does not want a new arms race" and confirmed there were no plans for the alliance to deploy land-based nuclear missiles of its own in Europe.