Latvian foreign minister: Russia may end up like Germany after wars
17:01, 06 April 2015
World
Russia's current behavior could mean it ends up repeating the fate of Germany after the First and Second World Wars, Latvian Foreign Minister Edgars Rinkēvičs wrote on Twitter on Monday, according to Ukrainian online newspaper Ukrainska Pravda.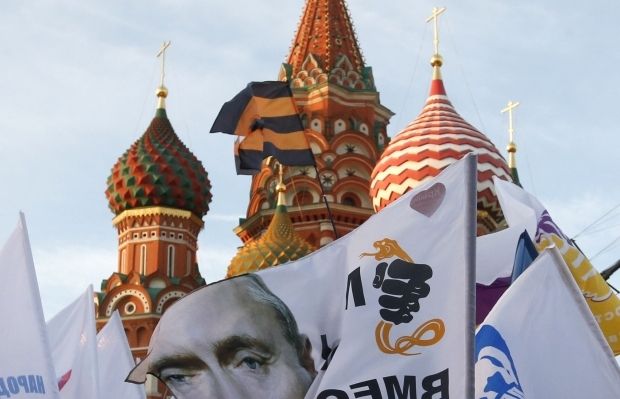 REUTERS
"The more I follow modern RU, the more I come to conclusion that she will end up like German Reich after both WWI & WWII & it'll be too late," Rinkēvičs tweeted.
The German Empire or Second Reich ceased to exist after World War I in 1918. Under the Treaty of Versailles, Germany held responsible for damages caused by its military, and forced to pay reparations. The former Kaiser, Wilhelm II, and the leadership of the German state were declared war criminals.
The Third Reich existed from 1933 to 1945, until the Allied victory over the Nazis in World War II. Several leaders of the Third Reich were arrested, and Germany's territory was divided into several zones of occupation.
As UNIAN reported earlier, Rinkēvičs said that he hoped that the threat of the Russian Ambassador to Denmark about possible nuclear attacks didn't reflect the real plans of the Russian Federation.
If you see a spelling error on our site, select it and press Ctrl+Enter