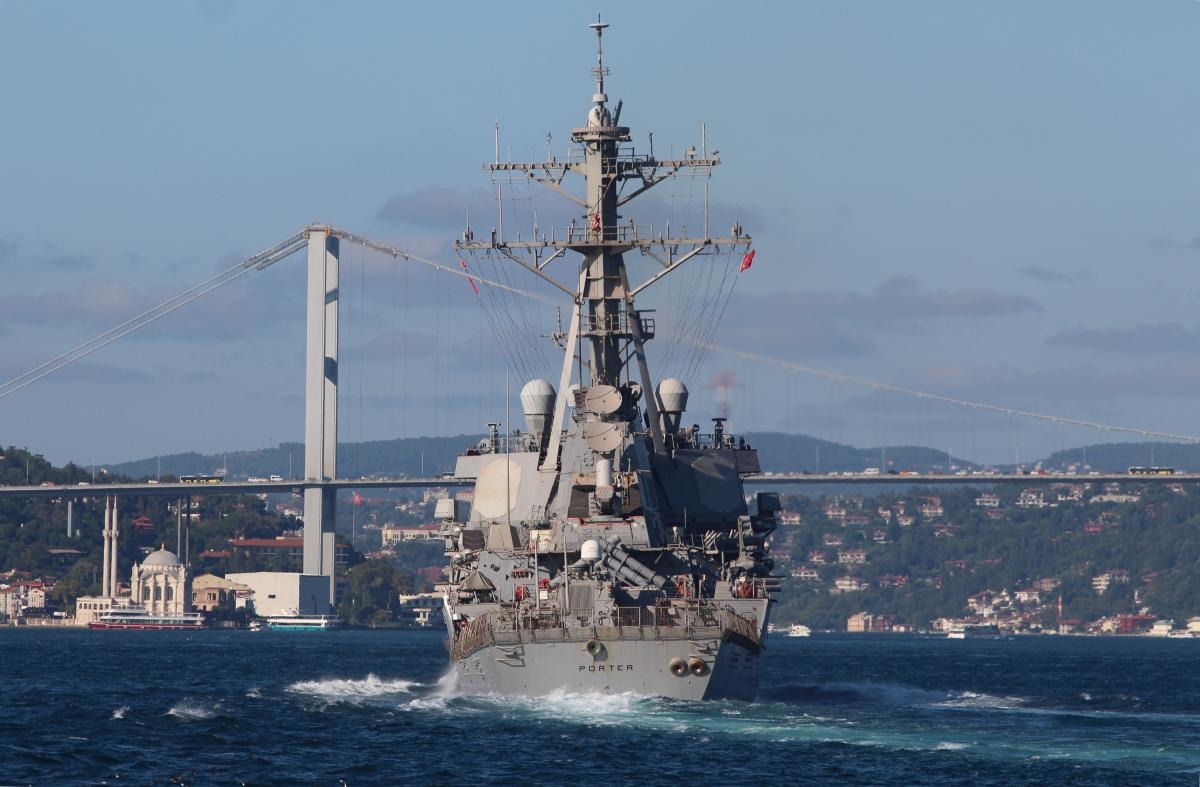 REUTERS
The Arleigh Burke-class guided-missile destroyer USS Porter (DDG 78) began its north-bound transit to the Black Sea August 8, 2019, to enhance regional maritime stability and a show of support for our NATO allies and partners in the region.
Read alsoUSS Carney en Route to Exercise Sea Breeze 2019
This is the sixth time a U.S. ship has visited the Black Sea since the beginning of 2019. The last ship to visit the Black Sea was USS Carney in July. During its time in the Black Sea, USS Carney participated in exercise Sea Breeze 2019, a U.S.-Ukraine co-hosted exercise that brought 19 nations together for the 19th iteration of the exercise, as reported by U.S. Naval Forces Europe-Africa/U.S. 6th Fleet Public Affairs.
"The naval operations we conduct in the Black Sea with our allies and partners maintain the strong relationships that are necessary for regional stability," said Vice Adm. Lisa M. Franchetti, commander of U.S. 6th Fleet. "The inherent flexibility of our forward-deployed naval force DDGs enables our ability to provide a credible defense and ensure we are postured appropriately to support our global operations."