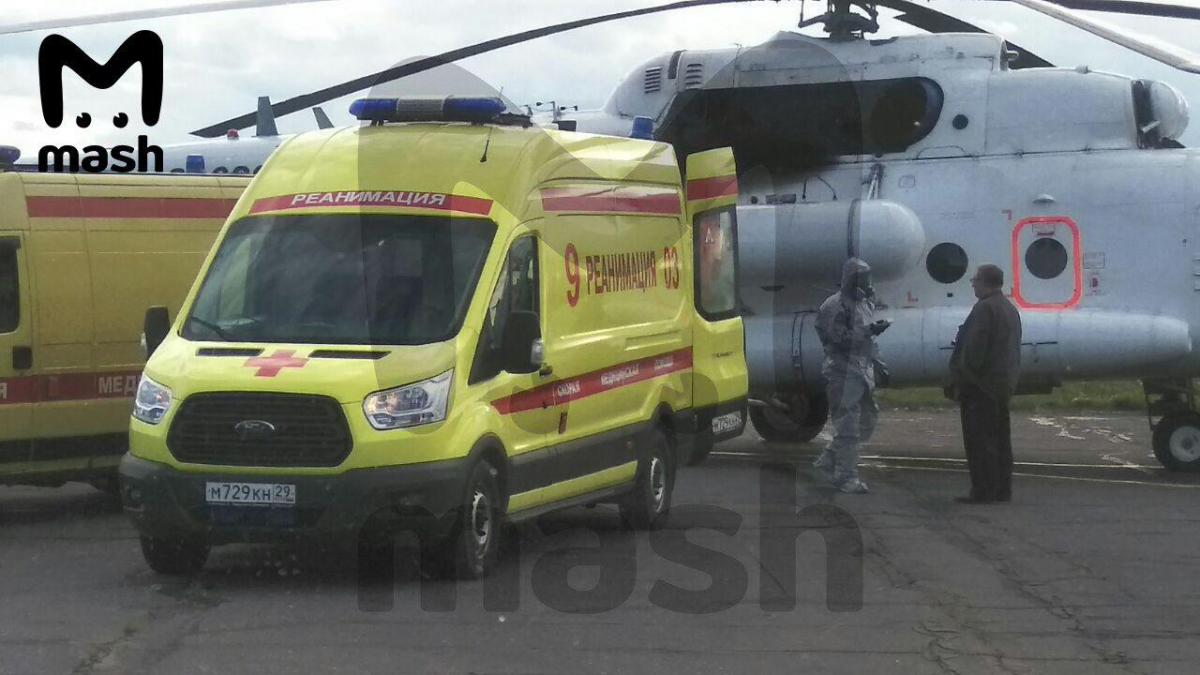 The experts died while "performing a task of national importance" / Photo from Mash Telegram channel
Russia held a memorial service on Monday for five scientists killed in a mysterious explosion last week after an official at their research institute suggested they had been working on developing a small nuclear reactor.
Authorities have been drip-feeding information about a blast during a rocket test on a platform in the White Sea off northern Russia that Greenpeace has said caused a 20-fold increase in radiation in a nearby city, Reuters said.
Read alsoSix people affected by severe radiation exposure amid blast at Russian missile testing ground – media
U.S.-based nuclear experts have said they suspect the explosion occurred during the testing of a nuclear-powered cruise missile vaunted by President Vladimir Putin last year.
In a video interview published late on Sunday, Russian officials at the nuclear research institute where the scientists had worked said the accident had caused a two-fold rise in radiation levels that had only lasted an hour.
Rosatom said on Saturday the rocket test was carried out on a sea platform and that a rocket's fuel had caught fire after the test, causing it to detonate, Russia's RIA news agency reported.
Sarov's city administration announced two days of mourning, saying the experts died while "performing a task of national importance," RIA reported.
Rosatom named the five as Alexei Vyushin, Evgeny Koratayev, Vyacheslav Lipshev, Sergei Pichugin and Vladislav Yanovsky.
Though the Defense Ministry initially said no change in radiation was detected after Thursday's explosion, local officials in the nearby city of Severodvinsk said radiation had briefly spiked, without saying how high.
Anxious local residents stocked up on iodine, used to reduce the effects of radiation exposure.