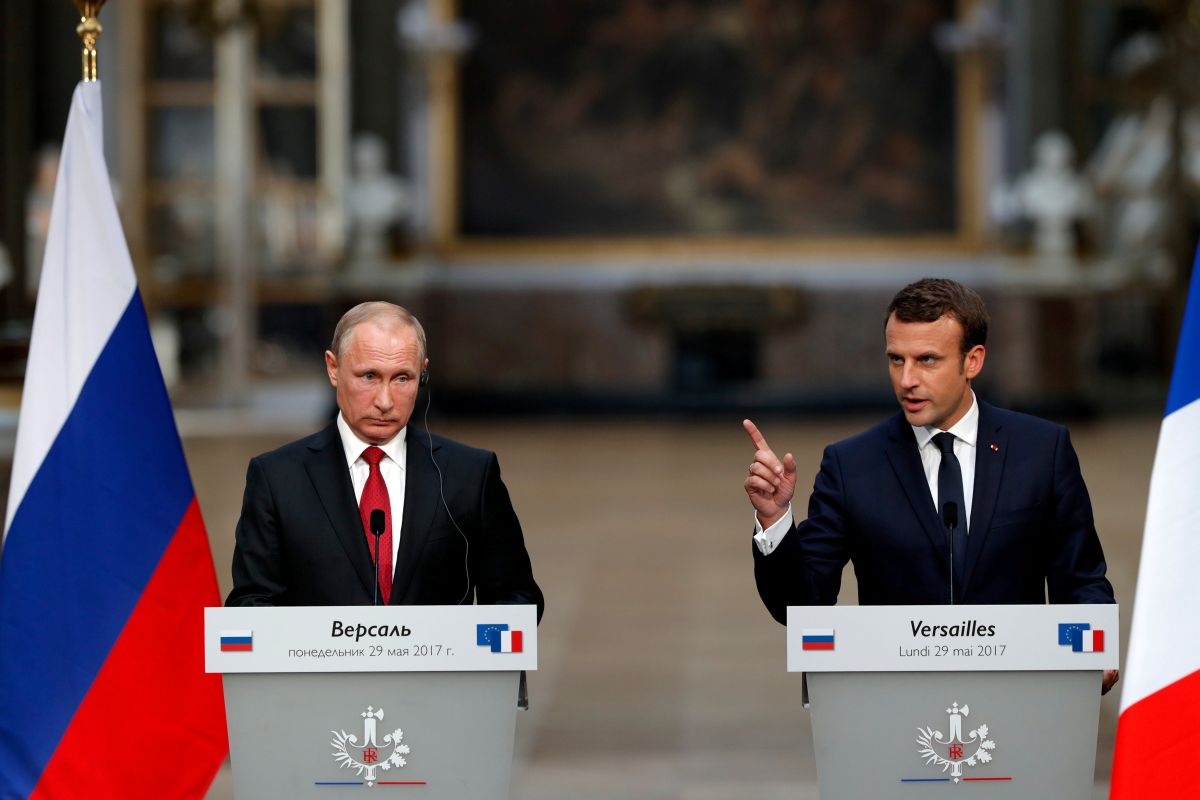 Putin and Macron / REUTERS
French President Emmanuel Macron will seek to persuade his Russian counterpart Vladimir Putin next week to resume peace talks with Ukraine after its new president offered an olive branch, a French official said on Tuesday.
Putin travels to Macron's holiday retreat in southern France on August 19 for bilateral talks ahead of a summit of G7 rich nations, Reuters said.
The French leader is keen to show Moscow it is not ostracised despite being kicked out of the G7 after its annexation of Crimea from Ukraine in 2014.
Read alsoEnvoys of U.S., Germany, France to hold consultations on Normandy format soon
Topping the meeting will be the situation in Ukraine after new President Volodymyr Zelensky on August 6 pressed Putin for a resumption of peace talks after four Ukrainian soldiers were killed by shelling in the eastern Donbass border region.
"We are continuing our discussions with President Putin just before the G7 and we are intensifying our efforts on the Ukrainian question in the Normandy format," the official told reporters.
"President Zelensky made some offers and we think that President Putin should respond in an encouraging way."
Earlier, UNIAN reported that Russian President Vladimir Putin will on August 19 visit France, where he is scheduled to discuss with that country's President Emmanuel Macron the situation in Ukraine and the continuation of work in the Normandy format.