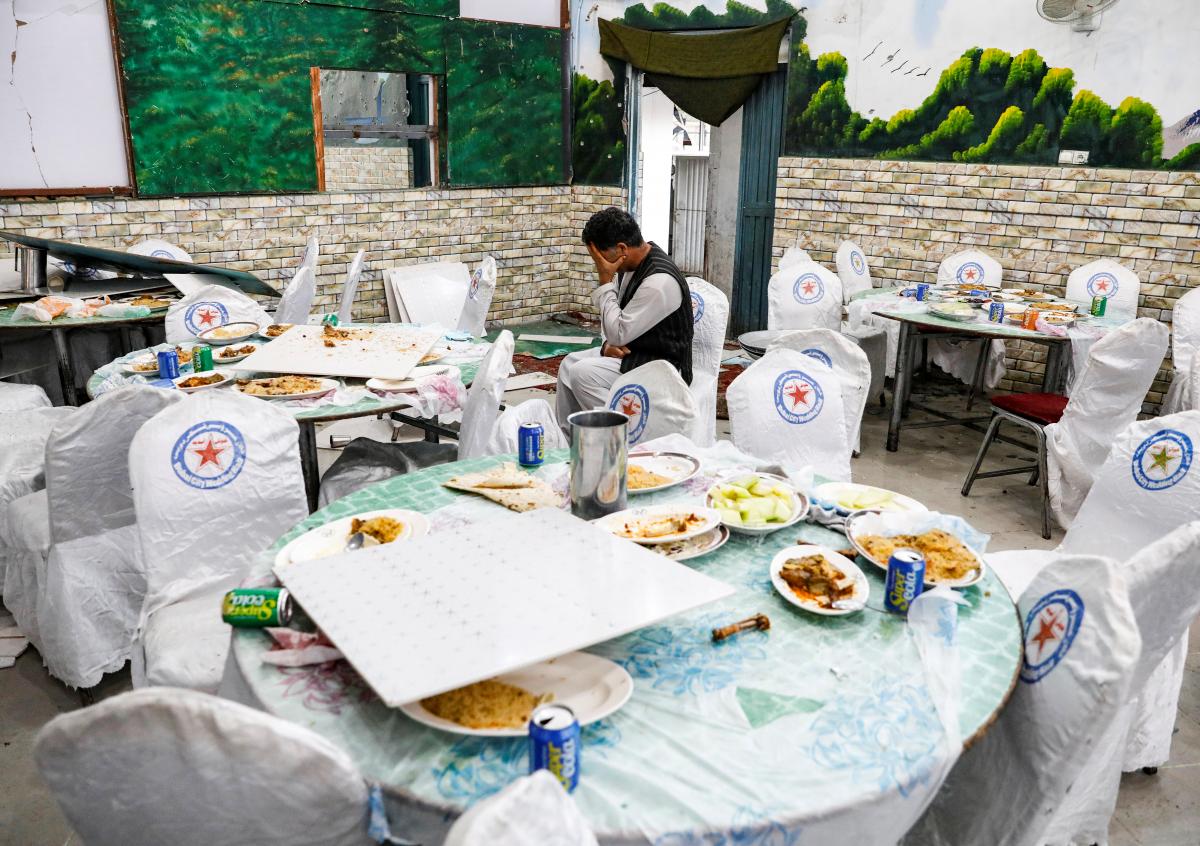 REUTERS
The suicide bomber stood in the middle of the dancing, clapping crowd as hundreds of Afghan children and adults celebrated a wedding in a joyous release from Kabul's strain of war. Then, in a flash, he detonated his explosives-filled vest, killing dozens — and Afghanistan grieved again.
The local Islamic State affiliate claimed responsibility for the deadliest attack in the capital this year, with 63 killed and 182 wounded, while outraged Afghans questioned just how safe they will be under an approaching deal between the United States and the Taliban to end America's longest war.
The emergence of the Islamic State affiliate in recent years might be the greatest threat to Afghan civilians as the U.S. and Taliban seek an agreement to end nearly 18 years of fighting. While the U.S. wants Taliban assurances that Afghanistan will no longer be used as a launch pad for global terror attacks, there appear to be no guarantees of protection for Afghan civilians.
Read alsoBest-selling Russian author boasts of "killing many" in Ukraine's Donbas – RFE/RL
The attack comes at a greatly uncertain time in Afghanistan as the U.S. and the Taliban appear to be within days of a deal on ending the war after several rounds of talks this year. Afghanistan's government has been sidelined in those talks as the Taliban refuse to negotiate with what it calls a U.S. puppet.
Top issues in the talks have included a U.S. troop withdrawal and Taliban guarantees they would not allow Afghanistan to become a launching pad for global terror attacks. In that, the Islamic State affiliate's increasingly threatening presence is the top U.S. concern. Other issues include a cease-fire and intra-Afghan negotiations on the country's future.
Many Afghans fear that terror attacks inside the country will continue, and their pleas for peace — and for details on the talks — have increased in recent days. Few appear to believe that the Taliban will step in to protect civilians from IS or anyone else after years of killing civilians themselves.
"Taliban cannot absolve themselves of blame, for they provide platform for terrorists," President Ashraf Ghani said on Twitter, declaring a day of mourning and calling the attack "inhumane."