Russia upset with Ukraine's ban on propaganda of communism
10:39, 10 April 2015
World
Russia is disappointed by the decision of the Verkhovna Rada of Ukraine to ban communism, as well as by the statements of Ukrainian President Petro Poroshenko, who accused the German and Soviet dictators Adolf Hitler and Joseph Stalin of starting the Second World War, spokesperson for the Russian president Dmitriy Peskov told journalists in Moscow on Thursday, according to Radio Liberty.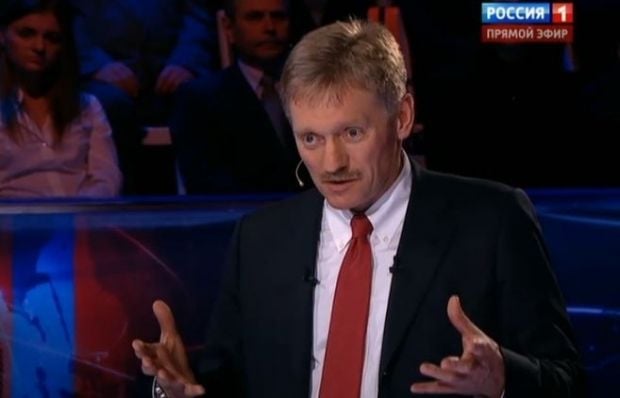 Dmitriy Peskov / Photo from vesti.ru
"Russia has cherished and will cherish the memory of the war, and most importantly, we will remember the lessons that this war has given to mankind," he said.
"We may regret that on the background of such decisions and such statements many veterans, in the weeks preceding the anniversary, will celebrate the holiday with tears in their eyes," Peskov said.
As UNIAN reported earlier, on April 9 the Verkhovna Rada of Ukraine passed a bill condemning the Communist and National Socialist totalitarian regimes and banned their propaganda and symbolism in Ukraine. For the promotion of symbols of these regimes, a person may be imprisoned for up to five years.
As reported, Ukrainian President Petro Poroshenko said that Adolf Hitler and Joseph Stalin had unleashed the Second World War and had tried to divide Europe.
If you see a spelling error on our site, select it and press Ctrl+Enter