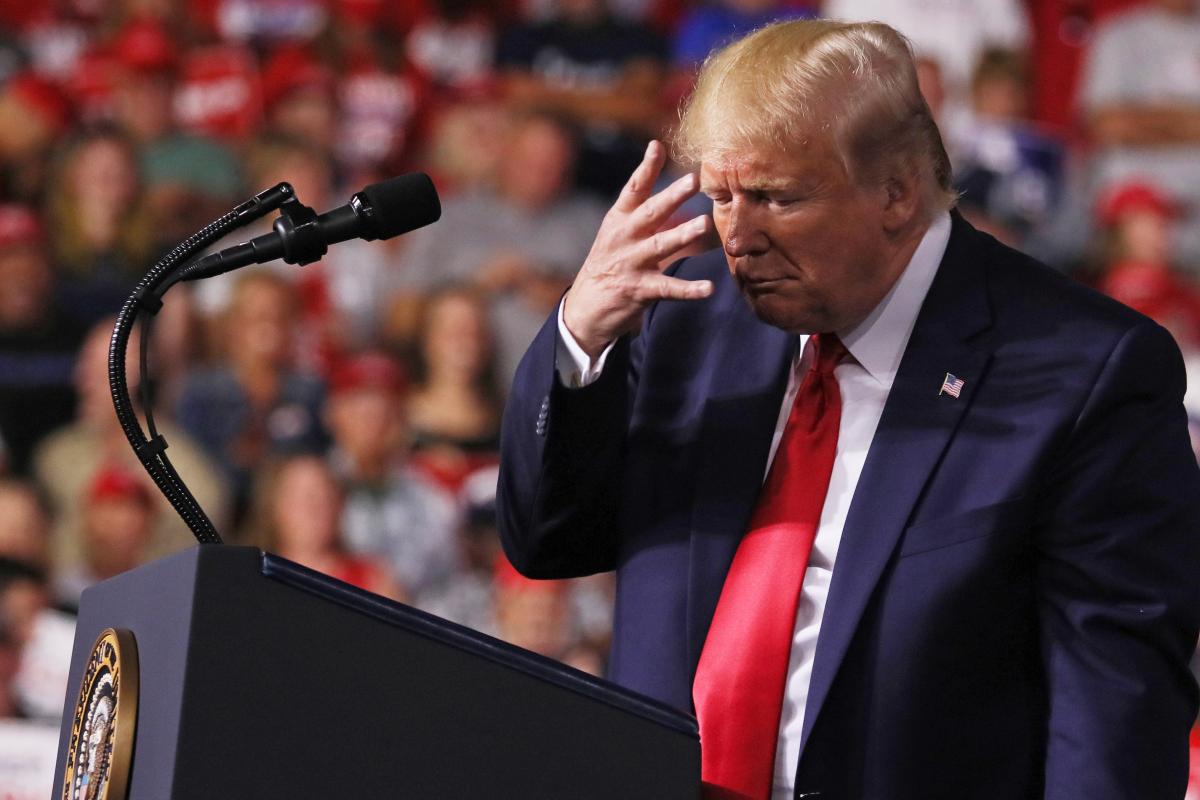 REUTERS
U.S. President Donald Trump said he canceled a trip to Poland this weekend because Hurricane Dorian is poised to strike Florida, and will send Vice President Mike Pence in his place.
Trump said he would remain in Washington "to ensure that all resources of the federal government are focused on the coming storm." He said he had called Polish President Andrzej Duda on Thursday to inform him of the change in plans, according to Time, citing Bloomberg.
"The storm looks like it could be a very, very big one indeed," Trump said. "Mike will be going."
Florida will again be a critical swing state in the 2020 elections. Trump has suffered criticism for his response to Hurricane Maria, which devastated Puerto Rico and killed about 3,000 people in 2017.
Read alsoFormer U.S. intel chief says blocking aid to Ukraine "gift to Russia" – media
Trump had planned to arrive in Poland on Sunday for a two-day visit, ostensibly to commemorate the 80th anniversary of World War II. But the timing had added significance in Poland as its Oct 13 parliamentary elections approach.
For Duda, hosting Trump was a chance to show he's in favor with the U.S. — viewed as the ultimate guarantor of Poland's security — to boost the standing of his Law and Justice party ahead of the vote. Trump, meanwhile, planned to highlight lucrative energy and defense deals as evidence that his foreign policies are creating manufacturing jobs in key U.S. swing states.
Trump had also planned a meeting during the trip with new Ukrainian President Volodymyr Zelensky. Ukraine's deputy foreign minister Olena Zerkal earlier said the two leaders were even set to sign a number of documents during their meeting.