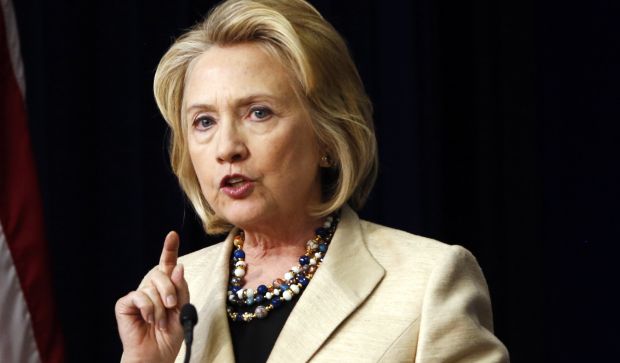 Photo from blogs.reuters.com
A year ago, Clinton called for the introduction of tough sanctions against Russia, and now the former secretary of state has stated she believes it necessary to strengthen the military and economic support of the United States for Kyiv.
She also mildly criticized current U.S. President Barack Obama for hesitancy over providing firmer support for Ukraine, according to Voice of America.
"I think we need to provide more financial assistance for the government of Ukraine, as it is trying to make the transition from a non-professional, corrupt system to a system that operates according to the global rules," Clinton said.
"Ukraine works with the IMF and the European Central Bank. I think we need to provide more help to Ukraine to protect its borders. [We need to provide] new equipment, more training. The United States and NATO are still very reluctant to do it, and I understand why. It's a difficult, potentially dangerous situation, but the Ukrainian army and ordinary Ukrainians who are fighting against the separatists have proved that they deserve stronger support than we have provided so far."