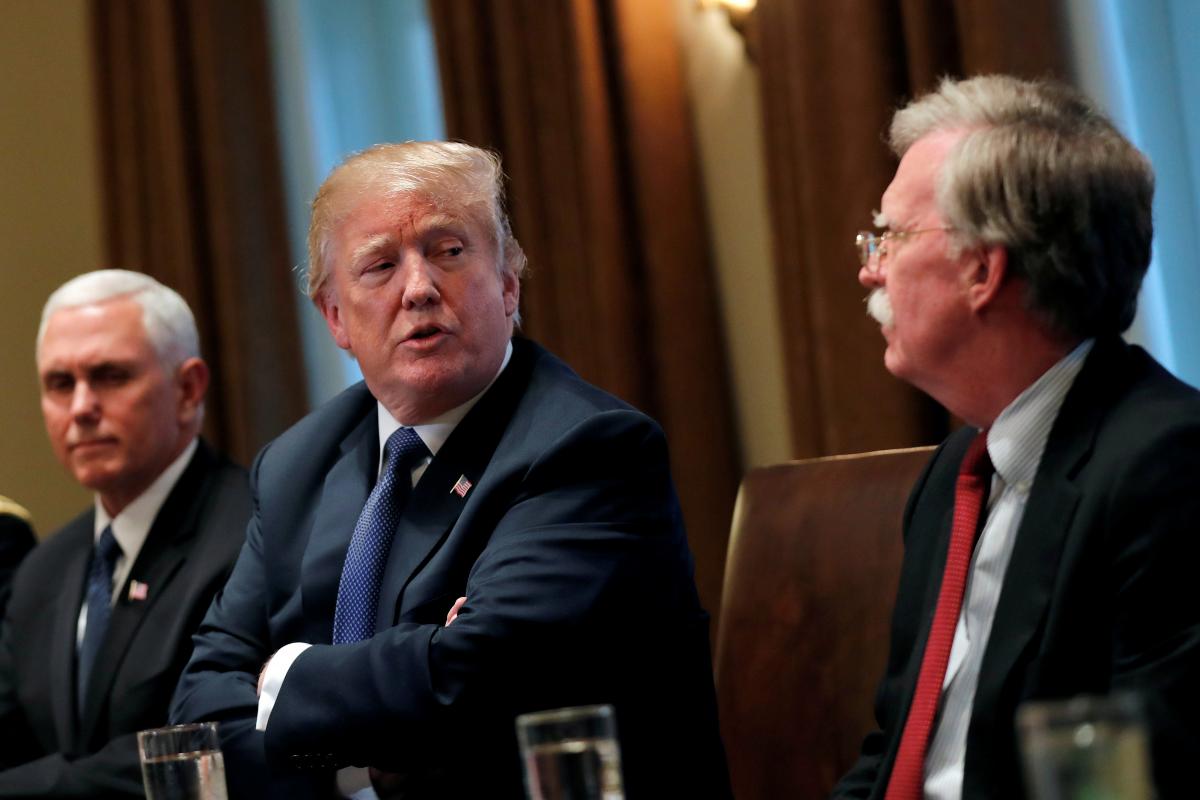 REUTERS
U.S. President Donald Trump says former national security adviser John Bolton was not aligned with his administration's priorities.
Speaking to reporters Wednesday in the Oval Office, Trump says Bolton wasn't getting along with other members of his administration. Trump is also critical of Bolton comparing the effort to denuclearize North Korea to the "Libya model," words which angered Kim Jong Un ahead of their sit-down last year, Time wrote, citing AP.
Read alsoTrump fires Bolton, foreign policy hawk, citing strong disagreements – media
Bolton left the administration Tuesday after clashing with Trump on his efforts to hold negotiations with the Taliban and Iranian President Hassan Rouhani. Trump says he asked Bolton to resign, but Bolton claims he did so on his own accord.
Trump also tells reporters he disagreed with his former aide on Venezuela policy.