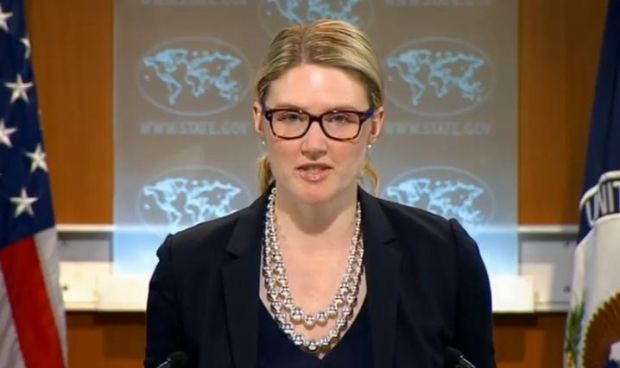 Marie Harf / Screenshot from U.S. State Department video
"We condemn the murder of Ukrainian journalist and former MP from the opposition Party of Regions... We call on a public investigation of these crimes, as Ukrainian President Petro Poroshenko said," Harf said.
As reported, Oles Buzyna, a journalist, writer and TV presenter, was killed in the yard near his house in Kyiv on April 16.
Former MP from Ukraine's Party of Regions Oleh Kalashnikov, who allegedly had information about the financing of pro-government Antimaidan events during the mass public protests in Ukraine early in 2014, was killed in Kyiv on April 15.