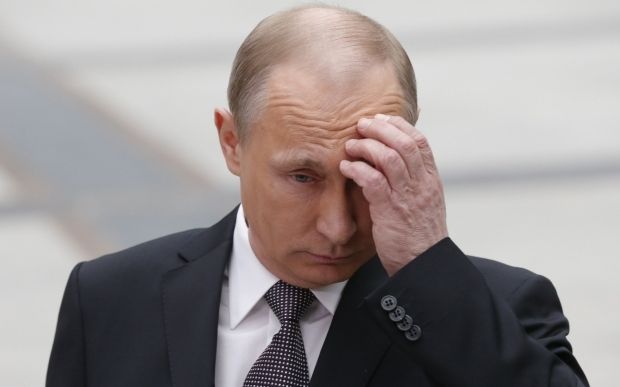 REUTERS
Experts attribute this to the "fatigue" of Russians regarding the direct line format, Russian newspaper Kommersant has reported.
More than any other group, Russians over 60 years or 86% in this age group were aware of the holding of the direct line show, in which Putin answered questions from the public for almost four hours.
A total of 59% of respondents said they were planning to watch the show featuring the president. More often elderly people (81%) said they planned to watch the show. A quarter of respondents said that they would not watch the direct line with Putin, while 27% of Russians didn't even know it was being shown.
More than 15% of Russians wanted to ask Putin about the welfare of the citizens. In particular, they were interested in rising prices, wage increases and opportunities to improve the lives of people.
Another 10% would have asked Putin about social payments and benefits, 4% of respondents would have asked about economic problems, and 3% of respondents would have asked about the fight against corruption, the fight against unemployment, housing problems, and problems with utilities and health care.
In addition, 1% of respondents wanted to express words of support and encouragement to Putin.
However, 46% of respondents did not want to ask Putin any questions, as they thought that he would not have time to answer all of them. The Direct Line, in their opinion, is "window dressing," and nothing will change for the better.
The poll was conducted on April 11-12. A total of 1,500 people aged from 18 were questioned in 43 regions of Russia.
"46% of respondents who did not want to ask the president were a clear group of the population that had a negative attitude to Vladimir Putin. They realize that their problems are at the level of head of the housing department, but not that of the president," President of the Russian Public Opinion Fund Alexander Oslon said.