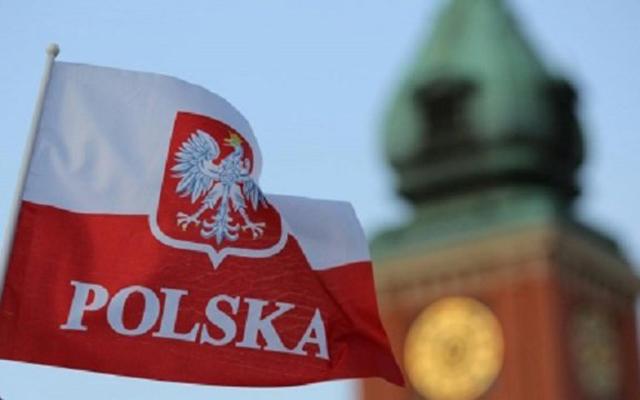 Zaxid.net
Since Putin's illegal annexation of the Crimean Peninsula in 2014, Warsaw has increased military spending substantially to 2.1 percent of Gross Domestic Product in 2019, implementing a massive program to upgrade its armed forces.
Warsaw's current Technical Modernization Plan projects a EUR 43.2 billion in spending from 2017-2026, by the end of which 39% of which will be directed at procuring new systems, Sebastien Roblin wrote for National Interest.
However, Dr. Krzysztof Kuska, a Polish defense analyst, said those numbers don't tell the whole story.
"Polish armed forces, although looking good on paper, were left behind for many years. It will be difficult to bring them back into shape with limited resources that Poland has. Although spending 2 percent of the GDP, you have to take into account the size of the GDP compared to other Western countries," he said.
Warsaw is struggling to modernize its diverse military assets, ranging from Soviet-era Su-22 Fitter attack jets and T-72 tanks to more modern Western F-16C/D Falcon jets and Leopard 2 tanks, and domestically produced W-3 Sokół medium helicopters and PT-91 tanks.
Read alsoPoland asks U.S. for anti-tank missiles, military transport planes – media
Poland's northeastern border includes the forty-mile wide Suwalki Gap—NATO's only land-corridor connecting the militarily vulnerable Baltic states. But Poland itself is exposed to attack by Russian tactical ballistic missiles and long-range artillery in the Russian exclave of Kaliningrad, and potentially from Russian forces staged in Belarus.
Even the airspace directly above many Polish airfields could theoretically be interdicted by Russia's S-400 long-range surface-to-air missiles.
Poland's new F-35s will genuinely transform the Polish Air Force's ability to cope with Russia' anti-access systems. But to make sure the F-35s are not destroyed on the ground by cruise and ballistic missile attacks, Poland is spending $4.7 billion—its largest arms deal ever until the F-35 deal is finalized—on purchasing two batteries of Patriot PAC-3 missile batteries.
Poland's air defense buy coincides with Romania's $3.9 billion acquisitions of its own PAC-3 batteries, giving NATO an air defense "shield wall" of sorts running between the Black to Baltic seas.
Regarding artillery, Poland's land forces also need to be able to strike back at Russian batteries. This has driven Warsaw's $414 million acquisition of twenty M142 HIMARS multiple-rocket launcher systems. Poland is also building one-hundred-and-twenty AHS Krab self-propelled howitzers.
Read alsoUkrainian navy sailors complete training program in U.S. to operate Island-class boats – Embassy
Meanwhile, the Polish Navy is acquiring four large Augusta-Westlan AW-101 maritime choppers that can perform search-and-rescue missions, transport up to forty-five personnel, or search for and destroy submarines using a dipping sonar and homing torpedoes. The four-helicopter deal totals $410 million.
The old Soviet-era Mi-24s are practically useless on today's battlefield, the report says.
New submarines are also part of the defense upgrade plan.
The Polish Army has also devoted around $770 million to the CYBER.PL.MIL cyberwarfare program—sensible given Russia's high-profile use of information warfare for political destabilization, and even as a battlefield weapon.
Though President Andrzej Duda's turn towards increasing authoritarianism has chilled Polish relations with western Europe, the Polish right still sees Russia as a serious threat—in stark contrast to pro-Putin nationalist parties in Austria, France, Hungary and Italy.