Hollande: Paris and Moscow in talks over Mistrals
10:43, 20 April 2015
World
France and Russia have started talks to resolve differences over the delivery of two French-built Mistral helicopter carrier assault ships to Russia, French President François Hollande said in an interview with French television on Sunday, according to Radio Liberty.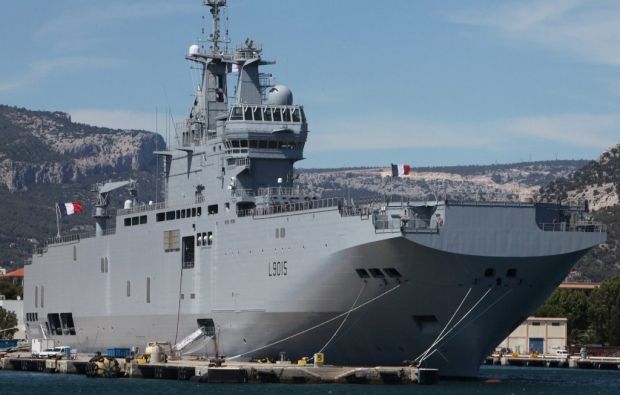 Photo from info-prom.com.ua
"We have to find a way out of the crisis," Hollande said.
As reported, last year France suspended the implementation of a EUR 1.2 billion (about $1.5 billion) contract with Russia to build the two ships in response to Russia's annexation of the Ukrainian territory of Crimea and Moscow's role in fueling the crisis in eastern Ukraine.
Russia says it will demand the return of the money it paid for the Mistral helicopter carrier assault ships if they are not delivered.
Russian President Vladimir Putin said last week that he was disappointed by the decision of France, but the refusal to supply ships would not affect his country's defense.
In addition, Hollande said that this issue could be discussed at a meeting with Putin in Armenia on April 24.
If you see a spelling error on our site, select it and press Ctrl+Enter