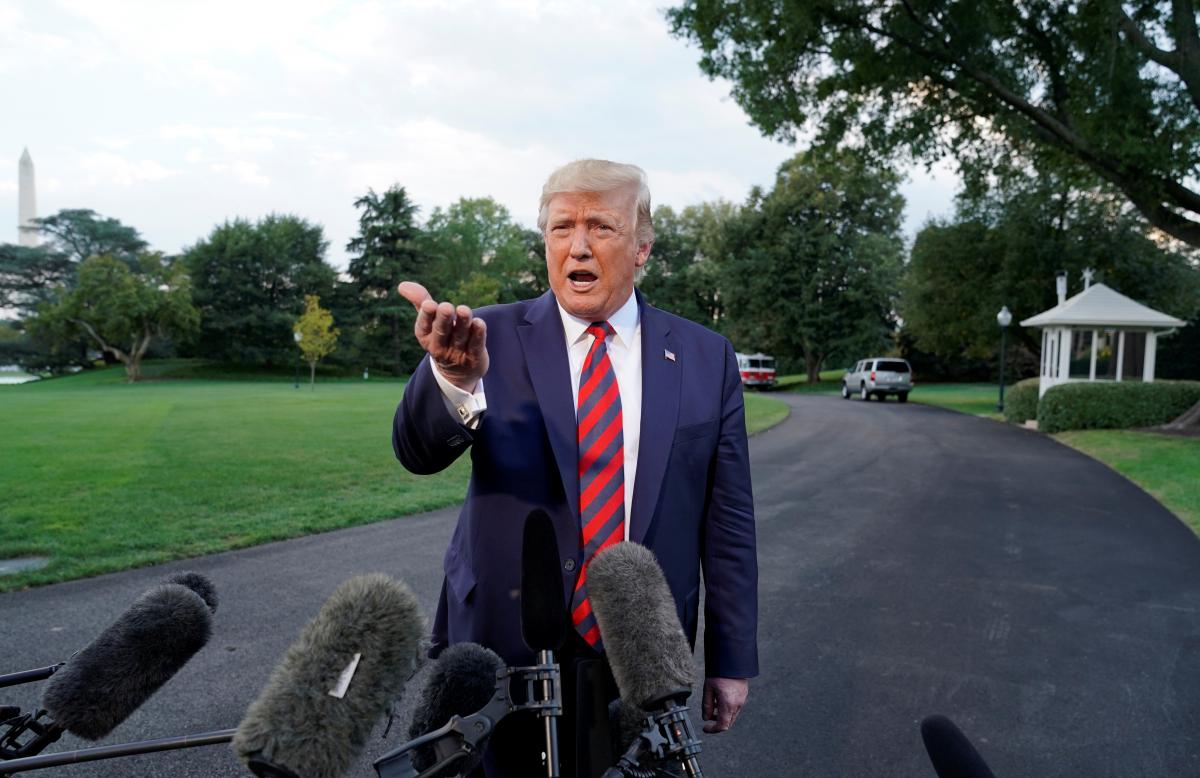 REUTERS
U.S. President Donald Trump says the European Union should spend "much more" on backing Ukraine.
"Ukraine has got a lot of problems. < > We backed — I backed Ukraine from the beginning. But I'm very upset that other countries aren't doing the same. Germany should be spending much more. France, all of the European Union should be spending money. Why are we spending money and they're not? Or least they're spending very little by comparison," he told journalists on the South Lawn of the White House in Washington, D.C., before Marine One departure on September 22.
Read alsoUkraine military aid extension passes U.S. House after White House delay – media
As UNIAN reported earlier, the U.S. House of Representatives on September 19 passed a legislative act that would allow providing US$250 million in military aid to Ukraine. In particular, funding under the Ukraine Security Assistance Initiative, which is expiring on September 30, 2019, could be extended for another year.
It was also reported that the U.S. Department of State authorized the allocation of security assistance for Ukraine in the amount of US$141.5 million, which includes funding for sniper rifles and grenade launchers.