Powerful airstrike on missile base in Yemen kills 25 people
12:18, 21 April 2015
World
Arab coalition warplanes have attacked a missile base in Yemen's capital city Sanaa, which was under the control of Houthi insurgents, killing 25 people and wounding about 400.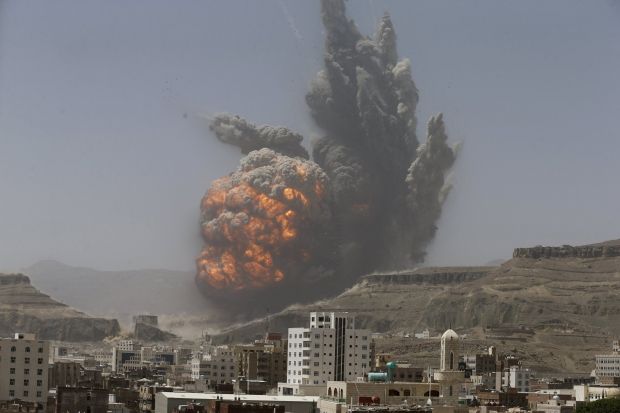 REUTERS
The Houthi rebels claimed that mainly women and children were killed as a result of air strikes launched by Saudi Arabia, Ukrainian newspaper Zerkalo Nedeli has reported.
As of now, the exact number of people reported killed amounts to 15, with many others said to have been wounded, Reuters reported, citing its sources. 
The shock wave caused by the air strikes extended for a radius of several kilometers, breaking windows in surrounding houses, according to reports.
If you see a spelling error on our site, select it and press Ctrl+Enter