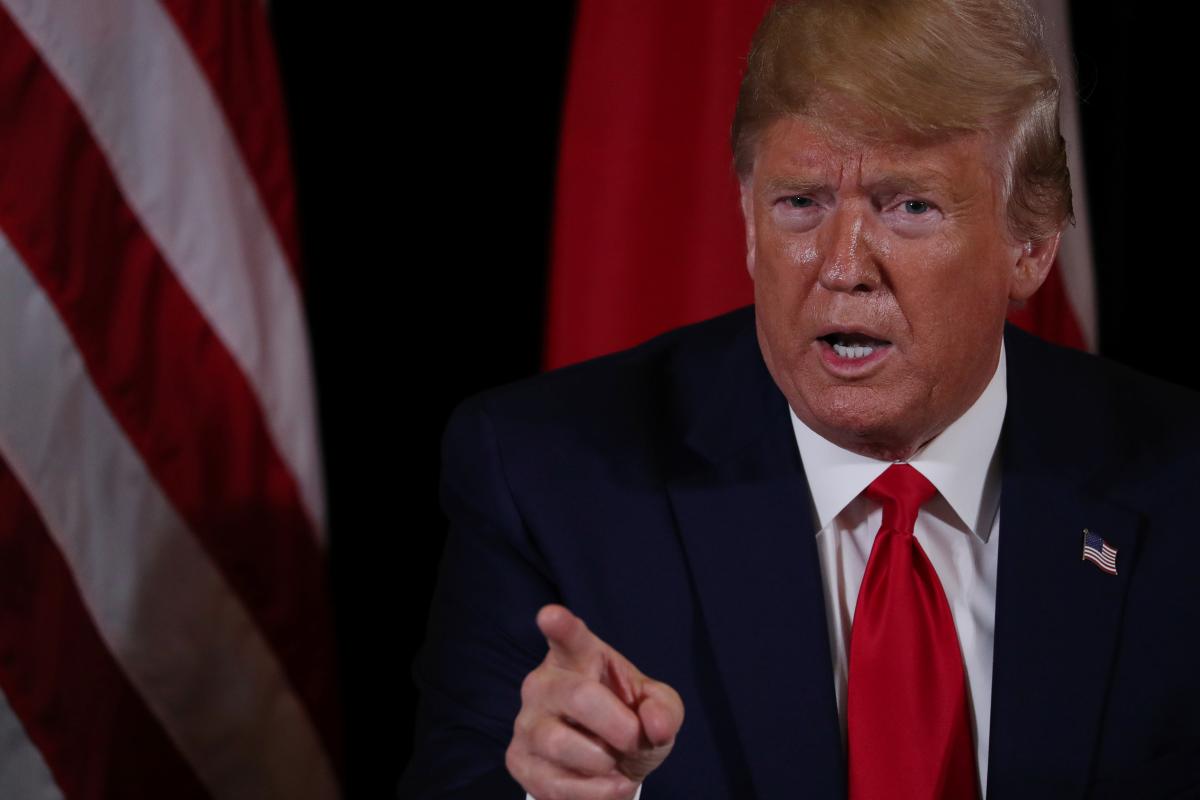 REUTERS
The whistleblower's complaint about President Donald Trump's communications with Ukraine has been declassified and could be released as soon as Thursday morning, three sources told CNN late Wednesday night.
The first two sources spoke to CNN after Rep. Chris Stewart, a Republican member of the House Intelligence Committee, said on Twitter late Wednesday night that the complaint had been declassified.
"Yes, it has been declassified with minimal redactions but not yet released to the public," a separate source familiar with the process told CNN. "We expect that to happen in the morning."
Read alsoZelensky comments on July 25 call with Trump: "I think you read everything"
The complaint was hand delivered Wednesday afternoon to Capitol Hill, giving lawmakers their first chance to see the classified account that spurred Democrats to launch a formal impeachment inquiry. Democrats reading the document, which is available to lawmakers in two secure facilities, one in each chamber, say it backs up their commitment to their investigation.
The phone conversation of July 25 between Trump and Ukrainian President Volodymyr Zelensky is included in the whistleblower complaint, a source familiar with the situation said last week, a revelation only raised more questions in the ongoing controversy.
Trump has downplayed the significance of the complaint, claiming the whistleblower is partisan and his conversations with foreign leaders are "appropriate."
Read alsoWhite House publishes transcript of July 25 phone call between Trump and Zelensky (Text)
During a news conference in New York, the U.S. president claimed the individual -- who has not been identified -- "didn't have any first class or first rate or second tier information from what I understand."
Trump said he has told House Republicans he wants "full transparency on the so-called whistleblower information," but continued to peddle conspiracy theories about the Bidens and Ukraine.