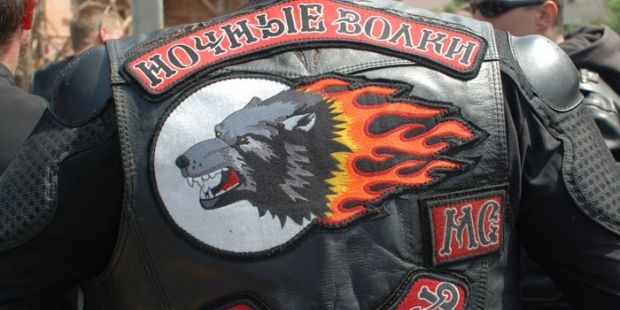 Russia's 'Night Wolves' on their way to Europe / Photo from obitel-minsk.by
On Saturday, April 25, the 'Night Wolves' set out on a ride from Moscow to Berlin to recreate the Soviet army's march on Germany, despite the fact that the Polish and Czech authorities have banned their trip across their territory, news.liga.net reported.
Prior to that, 'Night Wolves' leader, Alexander Zaldostanov, who is a personal friend of Russian President Vladimir Putin, said that the trip would not be cancelled because of Polish travel bans. He said he didn't know whether he would join the ride as his Schengen visa hadn't been ready by that moment.
Germany's Embassy in Moscow earlier issued visas to 10 bikers participating in the ride, however, German security and law enforcement agencies, including the Interior Ministry, asked German Chancellor Angela Merkel to use her authority to cancel the visas. Merkel's Office in turn asked Germany's Foreign Ministry to revoke the visas of Putin's bikers, Radio Svoboda reported with reference to Germany's Bild. There had been no report about the visa cancellation by Friday evening.
On Friday, the Foreign Ministry of the Czech Republic officially announced it could not let the Russian bikers enter the Czech territory. Earlier on that day, the Foreign Ministry of Poland announced that the bikers had been refused entry into that country, as they had failed to provide detailed itineraries on time, according to the ministry's statement available to UNIAN.
Meanwhile, Russian Defense Minister Sergei Shoigu wished the bikers good luck, writing on his private Twitter page that "a ride through Poland should be taken on tanks."
Мотопробег через Польшу надо делать на танках ночные волки удачи вам!

— Сергей Шойгу (@s_shoigu) 24 Квітень 2015
The ride is designed to commemorate the 70th anniversary of the Soviet victory over Nazi Germany, and its route runs through Russia, Belarus, Poland, Slovakia, the Czech Republic, Austria and Germany. Poland is to be the first country in the European Union on the bikers' itinerary.
UNIAN's update:An early article issued on April 24 incorrectly stated that Germany had already cancelled the Russian bikers' visas. In fact, the visas had not been cancelled by that moment.